Things to Do Near Mevagissey
Mevagissey in summer is a place of dripping ice creams, sea breeze, little shop windows, crablines and fish and chips. The main appeal is the working harbour nestled on an unspoilt coastline. You'll scoff award winning fish and chips, lazily wander to the end of the harbour and perhaps end the day with a St Austell Brewery local ale. That can be quite enough for one day. On your way along the harbour you'll pass Mevagissey aquarium on the left wing of the harbour and the museum on the right wing. If you're coming in late spring early summer, I strongly suggest bringing a fishing rod as there's often a mackerel run at this time. If you have kids, pick up a crab line as the local crab population is very obliging. The crabs are so spoilt they now only accept free range British pork. The village is within a UNESCO Area of Outstanding Natural Beauty. Mevagissey is close to many beaches, attractions for families, seafood restaurants, proper pubs, water sports, gardens, cycle trails and more. Access to some of Cornwall's most popular attractions is very good from Meva. You can walk to The Lost Gardens of Heligan, reach The Eden Project in 25 minutes by car and catch a scenic ferry to Fowey across the bay.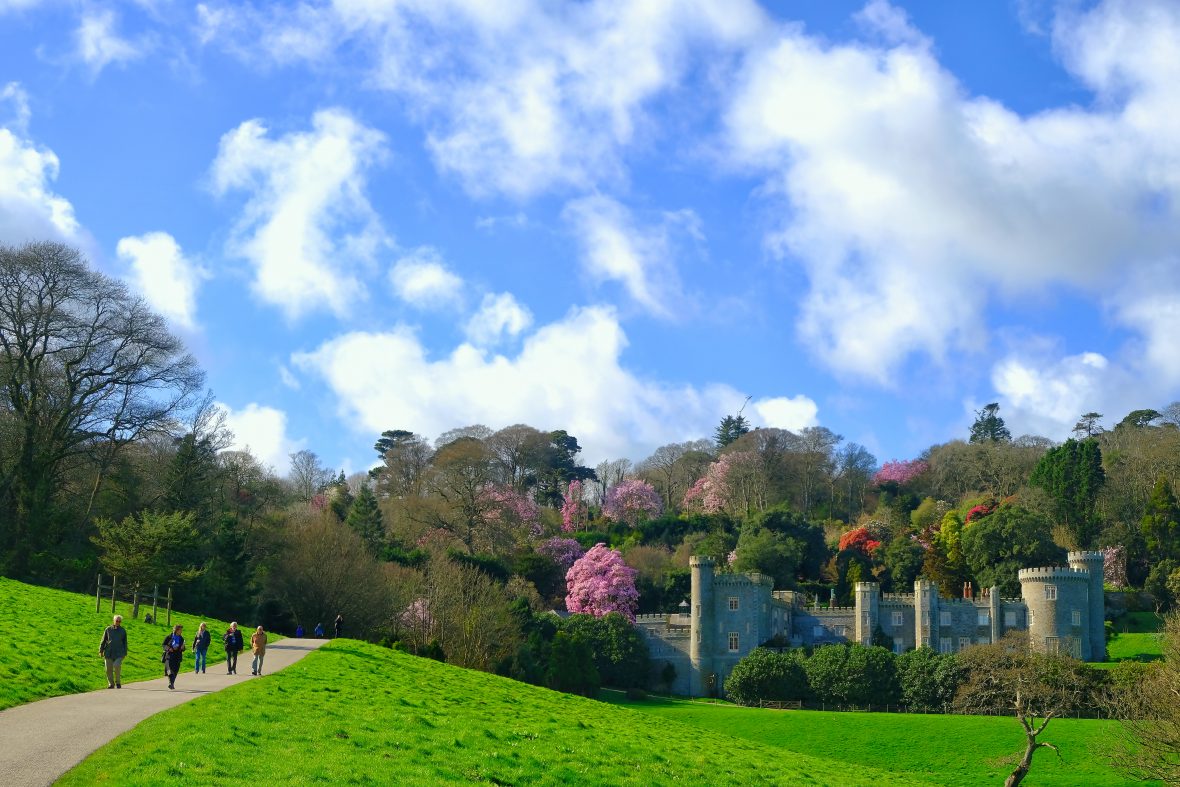 Local History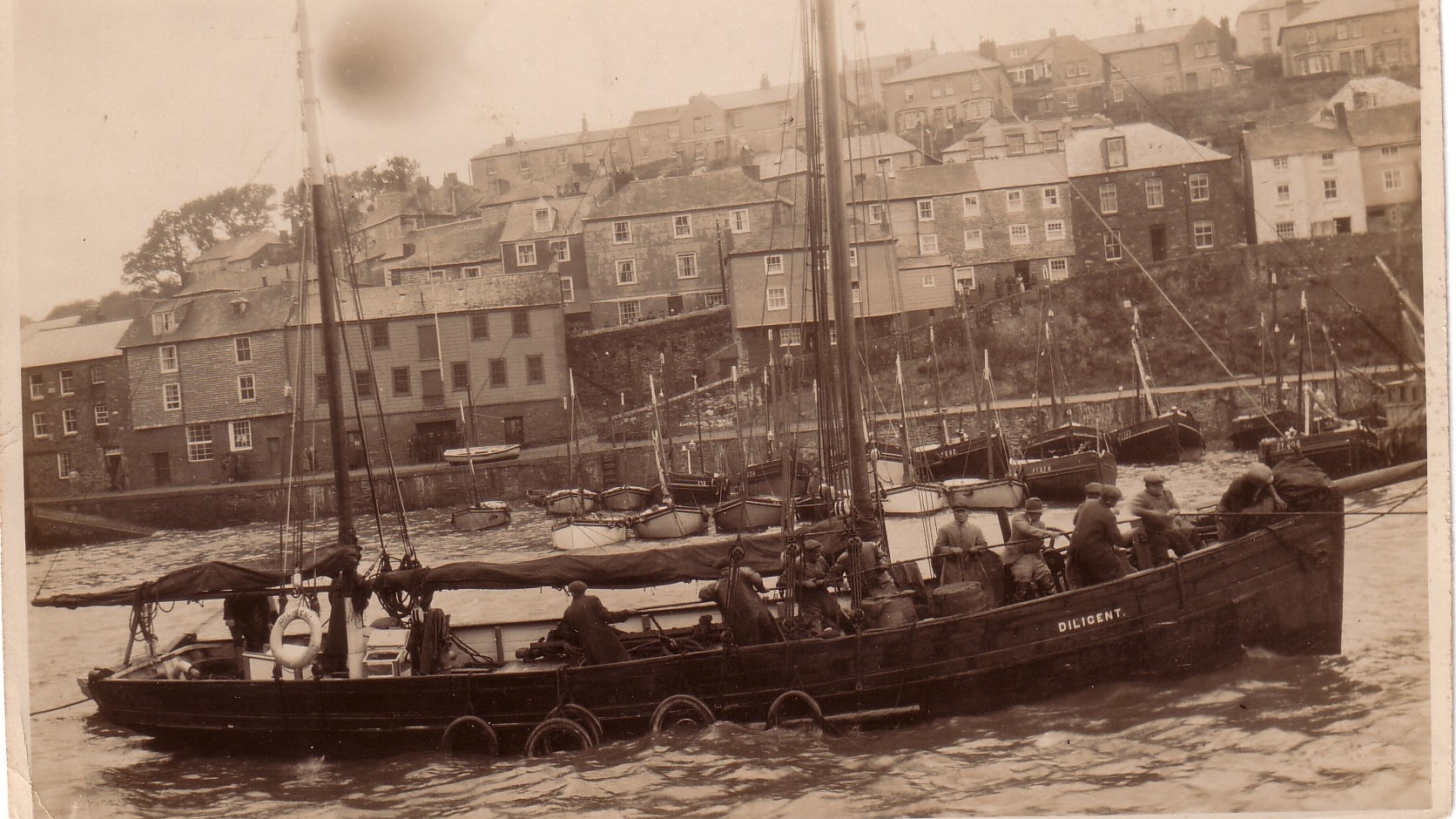 Mevagissey has a rich history from its beginnings in the Bronze Age through to its more recent survival after the world wars. There are hilltop burial mounds from the Bronze Age on the cliffs, and within the village characteristic Cornish buildings and churches. It's just unfortunate the people of Mevagissey never built the Greek temple style spa they almost built in the 18th Century. Instead, they decided to mine the iron that created the natural hot springs. The people of Mevagissey could have spent the last few centuries sat in large hot pools eating pasties, but alas it was not to be!
Coastal Walks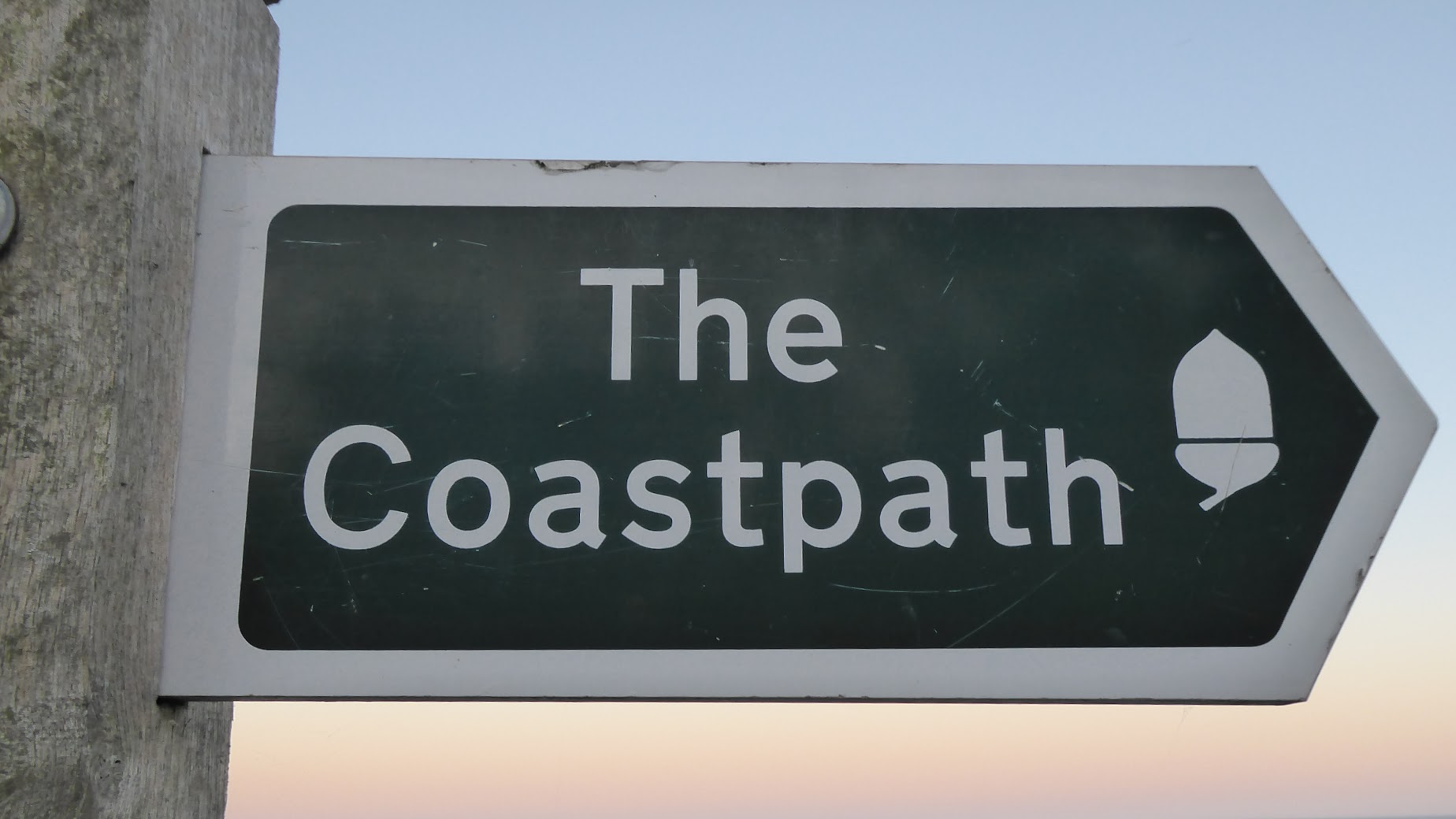 Mevagissey has excellent walks both inland and along the coastal path. You can walk from Pentewan to Mevagissey and then onto Chapel Point quite easily. In summer you feel the heat radiating from the baked earth of the footpath. Below, you'll see coves, often with gin-clear water that allows you to see right through to the kelp, jellyfish and rock structures beneath. Above, you'll see oystercatchers, gulls and cormorants and the odd kestrel hovering over the cliff. The paths are lined with wildflowers in springtime and early summer.
Holiday Lets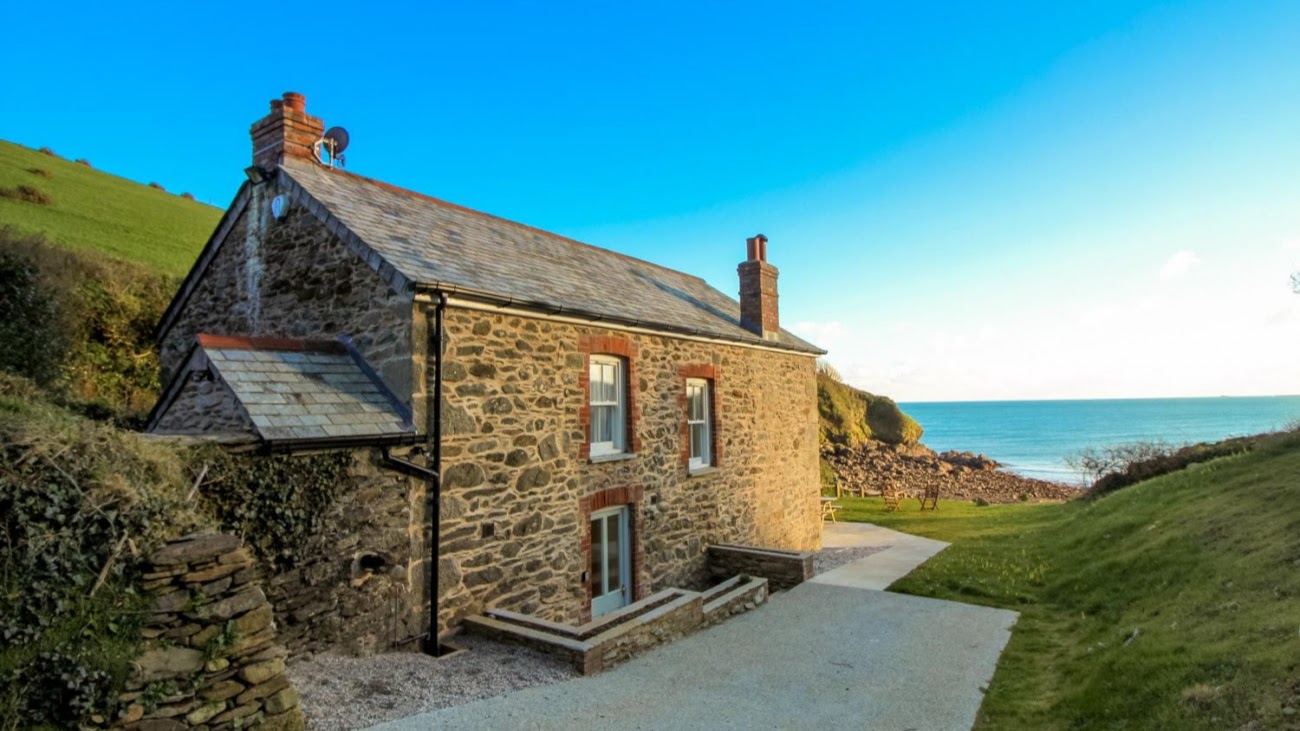 Whether you're after a smuggler's cottage up some winding alley or a modern cliff edge house with enough glass to make a shark tank, Mevagissey is ready for you. There are a wide range of holiday cottages and hotels in Mevagissey. Alternatively, you can venture out of Mevagissey and stay in the St Austell Bay area. I've selected some top picks on the accommodation page to aid your search. Staying in the village means the pubs are on your doorstep and gives you transport links which are useful if you aren't driving.
Explore Local Beaches
Mevagissey is in close proximity to some of the best beaches in the UK. A beach called Pentewan with easier access and more facilities is just around the corner. Pentewan is a large, popular beach with a burger restaurant, swimming pool and campsite. It's a good choice for people with limited mobility as it's very flat. Despite being very popular, the beach is large enough that it never feels overwhelmingly busy. For those looking for more privacy, Vault beach is a good bet and can be reached with a 16 minute drive followed by a half mile walk from the National Trust car park. Vault is a proper Cornish beach, the kind of place locals go. Charlestown has the historic harbour and several excellent restaurants as well as two mostly shingly beaches. There's also an annual Regatta around late July which has live music and brings a vibrance and buzz to the village. Don't forget you can always walk to Port Mellon, which is ten minutes out of Mevagissey on foot. Gorran Haven is in my opinion, one of the gems of the whole of the south coast, but be sure to visit at low tide so there's plenty of space
Parking Without Family Conflict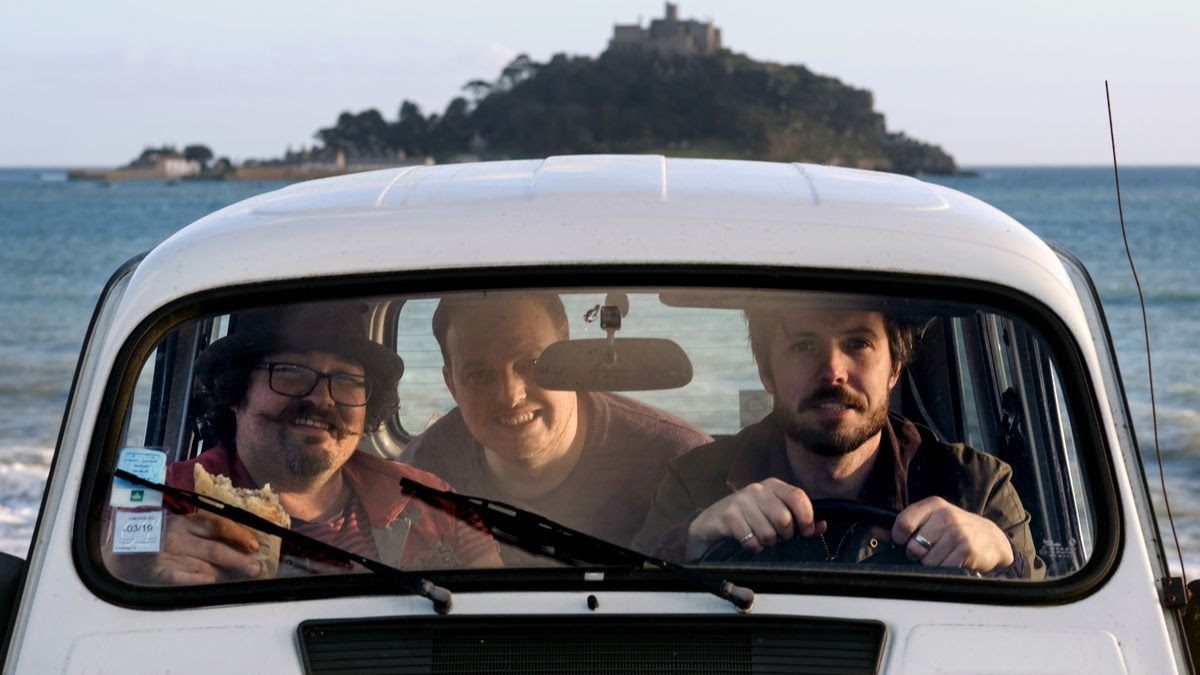 Do not attempt to drive through the village unless necessary. Read this very short guide on the best places to park before you leave and you'll have a smoother trip. There are several car parks in Mevagissey, the easiest to access being on the main road on the way into the village. It's large and is situated on the left-hand side of the road, so it's easy to spot. It's normally worth parking in this carpark to avoid the narrow streets within the center of the town, but you can also park right on the harbour or in one of the other smaller car parks within the town.
Go Fishing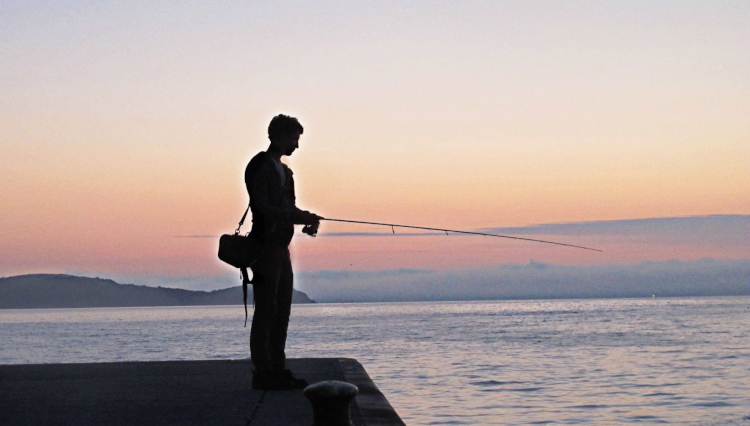 Fishing in Mevagissey is excellent, so I've written a full guide to fishing in Mevagissey for anglers and newbie's alike. The main species caught are mackerel, dogfish, pollack, wrasse, flounder, bass, plaice, whiting, pouting, conger eel, squid and poor cod. The vast majority of fish caught from Mevagissey's outer harbour wall are mackerel, and these are often caught in great numbers in spring and early summer, especially when it's a spring tide. Crabbing lines and baits are available in the village. There's a tackle shop, too.
Feast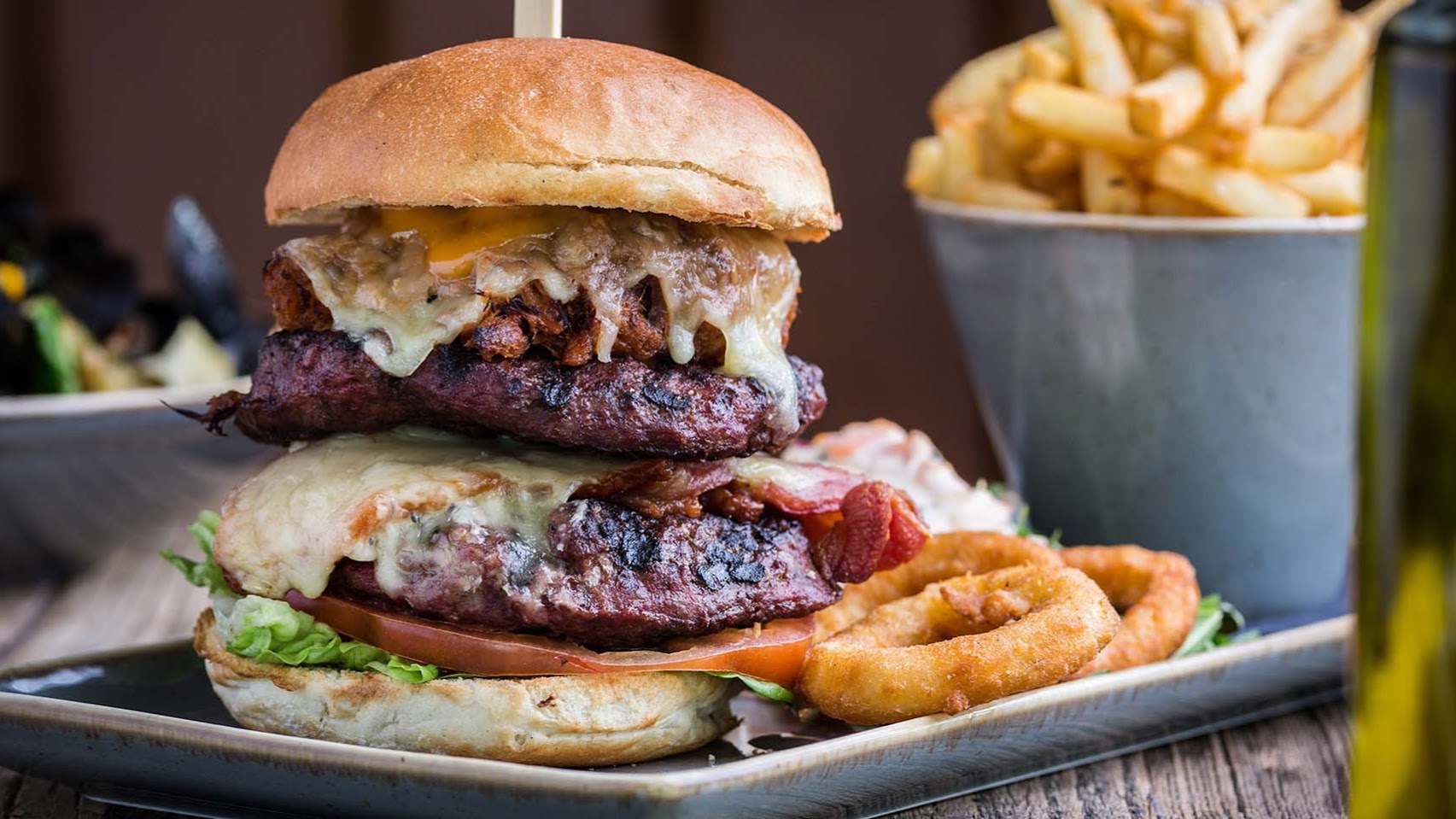 Mevagissey has several restaurants for eating out, as well as first-class pasties and fish and chips. The ambiance in the traditional pubs is excellent, where you can enjoy a local ale by the harbourside. The Number 5 Restaurant and the Salamander offer locally caught fish like bass, pollack and john dory as well as crab and mussels. A popular supplier of fish to Mevagissey restaurants is Fish for Thought, a company that gets fish straight from the bay area and onto your plate in far less time than you'd experience in the majority of fishmongers.
Pentewan beach is completely flat from the carpark outside the Seahorse Center and has other facilities, like toilets.
The people of Mevagissey have a long tradition of cooking with dog meat to make pasties. Bring your dog but keep them on a lead to avoid a crescent-shaped fate for your furry friend… No, in all seriousness Mevagissey is great for dogs, lots of restaurants accept them. There seem to be a lot of Cockapoo's around in particular. Smaller dogs have been known to be carried away by sea gulls, which is another reason to keep them on a lead (and fatten them up before coming).
In summer water temperatures reach around 18 Celsius, and in winter the water can reach an icy 7 Celsius. The traveler in Cornwall enjoys warmer waters than those in the rest of the country by a couple of degrees (which makes a big difference), as the gulf stream brings water to us first, straight from Mexico! Wet suits are helpful in summer for milksops and namby-pambies, and in winter are a necessity unless you're tough as nails. My advice is to get in quickly, preferably by running right in, and think of the word 'refreshing' rather than 'cold'…
Mevagissey is 12 minutes from the town of St Austell. It's 30 minutes to Truro, which is technically a city due to its cathedral. Truro offers a lot more in the way of shops, but St Austell has a cool old market place next to the church. Realistically, if you're on holiday you probably won't need to go into St Austell or Truro. Having said that, there are a lot of places to buy a pasty in St Austell and they are exquisite. If you're after a place with more of a buzz and some more shops, consider going to Falmouth, which is 50 minutes by car and a more interesting town. Falmouth is a student-town so the charity shops will be utterly pillaged, especially of oversized clothing… Most visitors hang around the coast and don't bother going inland unless they're going to the other coast.
Mevagissey has plenty of shops for window-shopping and a farm shop just up the road in Heligan called Lobbs Shop. ASDA is 15 minutes drive away in St Austell and that is the closest big supermarket. The shops in Mevagissey are quaint and mixed in with fish and chip shops and restaurants. For sale you'll find clothing, local art, books, decorations, outdoors gear, fishing equipment, fudge, trinkets, odds and ends. Of course you will also have a choice of fish and chip shops, pasty and pastry shops.
Mevagissey is only 37 minutes from Newquay airport and Newquay airport is only a short flight from London. By car, the M4, M5 and M6 motorways make getting to Cornwall easy and once you cross the Tamar into Cornwall, you have two holiday routes, the A38 and A30, with speedy dual carriageways. I would recommend joining the M5 to Exeter then taking the A30 to St. Austell followed by the B3273 to Mevagissey. Are Cornish roads hard to drive on? Yes, the north coast especially is tricky in summertime as many of the roads remain from Bronze Age tracks and were not designed for cars. Mevagissey has mostly good roads leading to it from St Austell, but you'll want to take it easy on Cornish roads. Once you get here though it will be well worth it and it's significantly easier than going abroad. There is a bus service between Mevagissey and St Austell and a main bus station in St Austell next to the train station, which is also in St Austell.
Mevagissey is cheaper than the nearby village of Fowey. The village is of course more expensive in the peak summer months. There are many restaurants in Mevagissey and it's not a place where you need to be too concerned about ridiculous pricing, unlike Padstow for instance.
Mevagissey is on the South Coast of Cornwall about half way down the county. It takes 40-60 minutes to get to the North Coast and the major surf beaches like Newquay. The south coast is more sheltered and peaceful than the north coast, since it is exposed to the English Channel rather than the Atlantic. Walk to the West of Mevagissey and you will reach Gorran Haven, a small fishing village. Walk to the East and you reach Pentewan Sands, then St Austell Bay and eventually the Fowey estuary.
Two beaches are within walking distance of Mevagissey but both have significant drawbacks. Portmellon has a beach but only at low tide and it's small and often sea weedy. Polstreath beach requires a short but steep coastal walk out of the village and then down a very long set of stairs which you need good mobility to make it down. Polstreath is a beautiful beach with a wild feel. The closest beach by car is Pentewan Sands, which is 5 minutes away. Gorran Haven beach is 10 minutes away. Remember to check the tide times to make sure the beach you want to visit is going to be reasonably large so there is plenty of space.
Mevagissey harbour is idyllic and the St Austell Bay area has lots of activities for couples to get involved with. A great restaurant to book in advance for a slap up meal would be the Salamander, which would be a very pleasant evening for a couple that enjoys seafood. Fish and chips on the harbour side are hard to beat, though. I'd also recommend popping into Hang Loose Adventure at the Eden Project and going on the big air bag. It's the largest free fall drop in the UK that is open to the public, and would make for an entertaining day out for a thrill-seeking couple. It would be especially nice for couples to visit outside the school holidays season to avoid the hoards of families.