Your Guide to Mevagissey, Cornwall.
Mevagissey in summer is a place of dripping ice creams, sea breeze, little shop windows, crab lines and fish and chips. In Winter, it's just as stunning and makes for a fresh and cosy get away. The main appeal is the working harbour nestled on an unspoilt coastline. You can scoff award winning fish and chips, lazily wander to the end of the harbour and perhaps end the day with a local ale. That can be quite enough for one day…
Should you wish to explore more of Mevagissey, this page offers you the low down.
Beaches
Mevagissey does have two of its own beaches. One is inside the outer harbour and is only large enough for visiting on a big spring low tide. The other is just outside the village to the East and is called Polstreath. It's popular with locals and is a proper rugged beach, though it requires good mobility to access down the enormous stair case you can see below.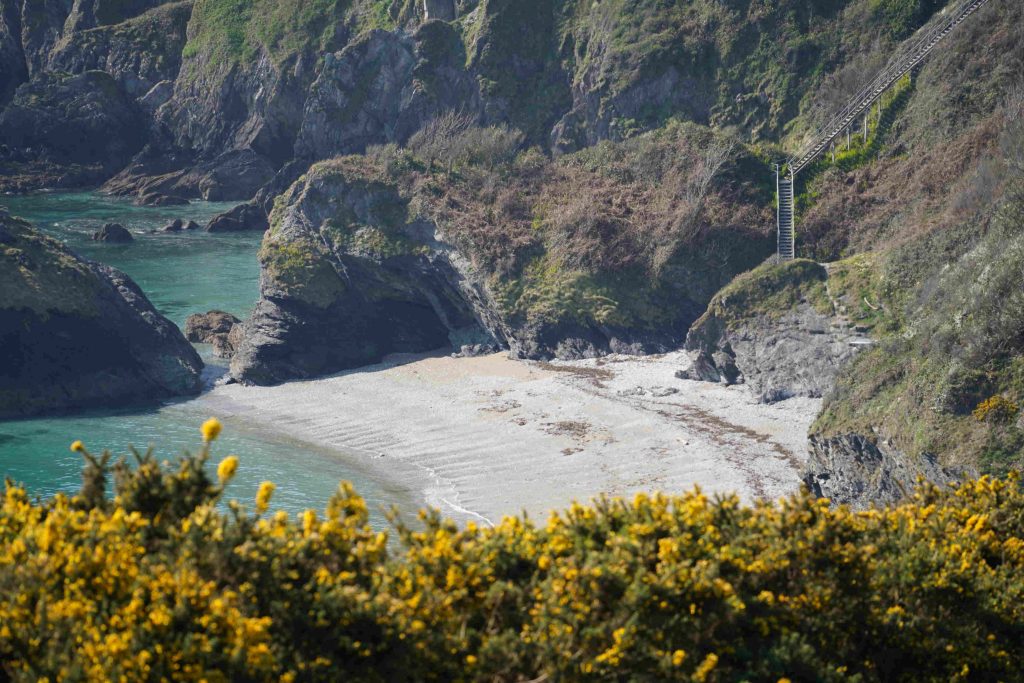 If you walk out of the valley Mevagissey is sat in to Portmellon, there is also a beach there, though this one is often seaweedy. It is however the largest accessible beach within 10 mins of Meva.
Most people will leave Mevagissey to go to the beach, favouring the large expansive beach at Pentewan or the stretch of sand at Gorran Haven on a low tide. Pentewan has paddle board and banana boat hire and a Hubbox restaurant with toilets. If you need to check tide times, you can use BBC tides and search under Mevagissey.
The best beaches near Mevagissey are available only to those that are willing to walk a fair way to get to them. The easy to access beaches are generally the worst. Vault beach is stunning, and is reached via a walk from the National Trust car park, and if you walk the coast path long enough you will eventually come upon a sandy paradise with nobody on it. It might take a few miles to find a cove like that, though.
Another couple of options include Caerhays beach, which is called Porthluney or the Charlestown beaches. Both are exceptional spots, though the water quality at Caerhays can be pretty gross after heavy rainfall.
Walks
There are several pleasant walks around Mevagissey. If you leave the village towards Portmellon and simply continue walking, you will find you reach Chapel Point and the beautiful private beaches down there. On your way, you can stop off at the Rising Sun pub which overlooks the beach at Portmellon.
Another option is to take the footpath out of the village up the hill towards Heligan Gardens and Lobbs Shop, which is also a cycle path. Bring a backpack with you because Lobbs Shop has high quality produce and is hard to walk away from empty handed. This is the place to buy your meat, your cheese, your chutney – all those farm shop goods that cost quite a bit but are actually really fricken' good.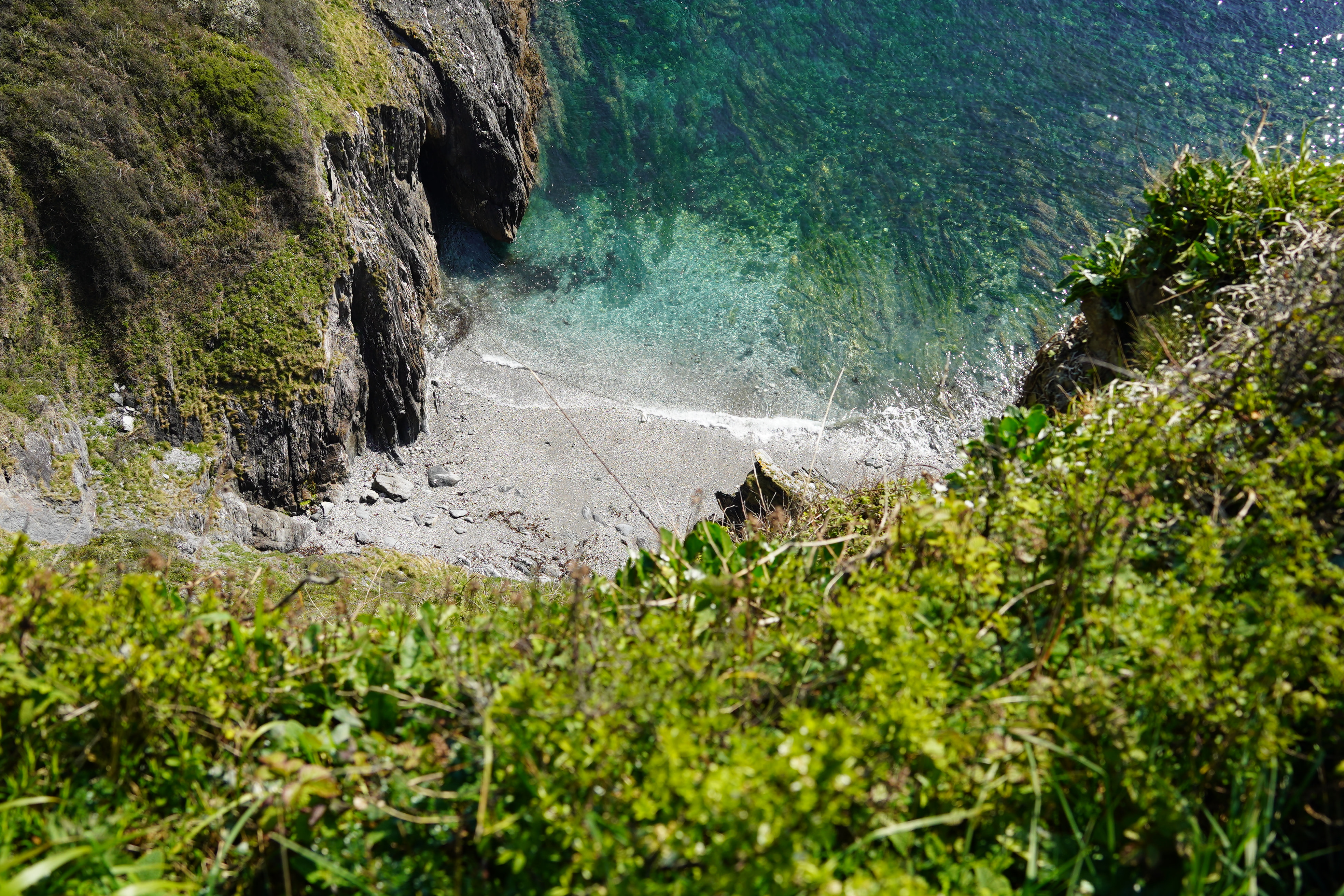 Finally, if you head east towards black head, there is a huge and glorious coast that just doesn't stop going all the way to Plymouth. You could walk for two days and still be walking. The coastal path is an easy option. First stop on this route, and a manageable distance for a family outing with not-too-young a kids, is Pentewan. You can stop off at the beach for a burger or drink, or else keep on walking all the way to Black Head. On a still day in summer when the footpath is baked and warm from the sun, the sea is glimmering below you and ahead there is a path dotted with wild flowers, it's hard not to be awed. The coast path is one of the many things to be grateful for in the UK and in Cornwall – not everywhere with a stunning coast has walks as good as this!
The Harbour
Mevagissey's harbour is the thing you tend to remember long after you've left. For a working harbour, members of the public have uncommonly good access. There is an inner quay and there are two outer harbour walls. The first of these is far older and the second was built in 1888, (before it was destroyed in a tempestuous storm and rebuilt over the following decade!).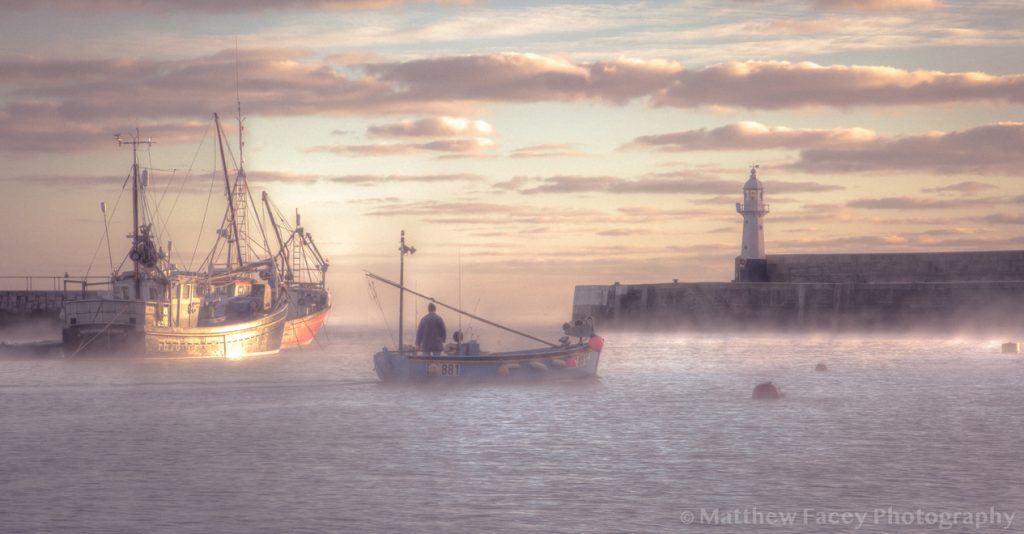 Being sat outside of the sheltered St Austell Bay, Meva is actually quite exposed, but most of the time you visit in summer the water is very calm and clear. Being surrounded by water means being surrounded by light. The same thing that drew all those artists down to St Ives – the light – is a huge asset in Mevagissey. It makes the place feel like the Mediterranean at times compared to other parts of the UK.
The coast around the harbour is home to grey seals, which outside of Cornwall and Scotland are very rare. They seem to be quite fat in Mevagissey.
The harbour is open to visiting yachts.
Parking & Toilets
If you're visiting in summer, it's better for your sanity to not even consider driving in Mevagissey, and to park in Willow & Coach car park which is on the left hand side just before you enter the village. While this may not be the cheapest approach, it's only two minutes into the village by foot from there and you don't have to queue up in any congested roads. The roads in Mevagissey are so narrow that they couldn't even get certain types of horse and cart in them to haul fish through the village, so men used to have to carry heavy weights on their shoulders through the winding streets. If they aren't wide enough for horses, it might be worth avoiding the streets in a car unless it's unavoidable.
There are however several other parking options, if you continue past the first car park on your left as you approach the village, you will very quickly reach a second car park again on your left. When you reach a fork in the road, turn left and then right and there will be another small car park on your right. You can park on the harbour, which is admittedly the most attractive place to park as in the parking space next to you there may be a pile of crab pots instead of another vehicle.
As soon as you're out the car everywhere you go is pleasant to walk, so you might as well get out as soon as possible!
On the right hand wing of the harbour – the side with the light house – you'll find toilets on your right opposite a small beach which appears at low tide. As of 2021, they cost 50p.
Pubs
Mevagissey used to have over ten pubs and some of them are very old, some of the pubs have sea views, others have you in darkened corners feeling like you've just returned from a successful smuggling trip.
The Fountain Inn is one of the first pubs that the founder of St Austell Brewery, Walter Hicks, purchased and you can see why. It's a quaint 15th century building up an alleyway, hanging with vines, and is the oldest public house in Mevagissey. At one point, Mevagissey some how had about 20 places you could go for a pint, but this was the first such establishment to be erected.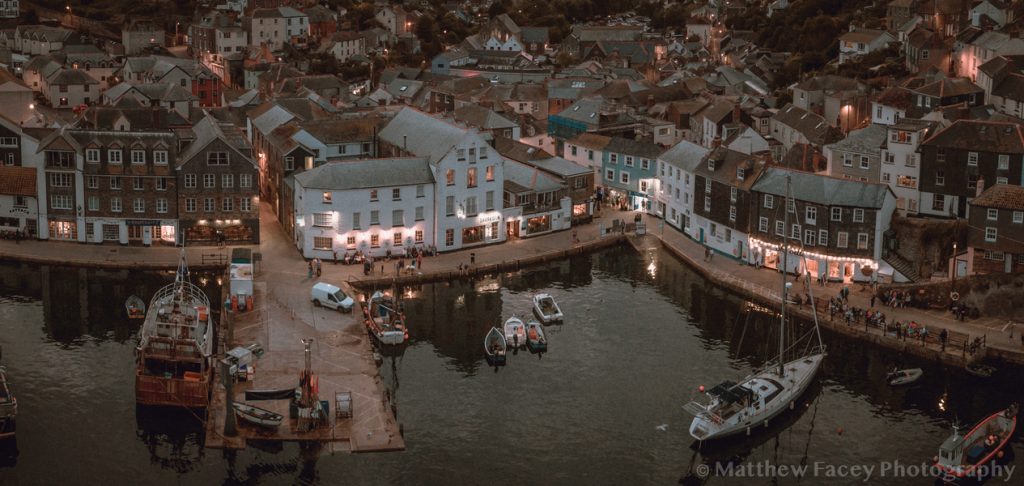 The Ship in Mevagissey is a classic old pub where some people may bump their head after you've had a couple of the pints of the local brew. It's the very place that the original harbour trust documents were written into a Ling-Skin bound book (yes, they made leather from fish skin). Mevagissey Harbour Trust is unique in that it purchased the seabed from the Dutchy, so Mevagissey's industry has a special feeling of independence.
If you're looking for harbour views, The Harbour Tavern is sat right on the quay and just over the hill in Portmellon. The Rising Sun has a couple of outdoors tables overlooking the beach. There are also several bars along the quay and you won't struggle to find somewhere for a drink.
At the bottom of Polkirt Hill, there's a pub called The Kings Arms, which is popular with locals.
In St Ewe, which is isn't far from Mevagissey, there's a pub called The Crown Inn. It's set amongst fields and has a beer garden – it's a great traditional rural pub for a pint.
If you're looking for a beer garden, you could check out The Barley Sheaf in Gorran Haven.
Shops
There a plenty of winding alleys for window shopping or actual shopping, with the narrow winding streets lending themselves to this. You'll come across a traditional style sweet shop where you can order your sweets straight from glass containers, rather than the modern plastic. There's a fudge shop, which there is in every fishing village so that people have an easy gift to pick up for a friend upon their return home. You'll find artist galleries with work that's inspired by the local area, perfect for picking something up that won't let you forget the place. There's also a jewellers, several clothing shops and places where you can buy trinkets, odds and ends. There's a book store called Hurelybooks, a Boots, Fat Face and a few other recognisable brands mixed in with the old pubs and many of the kind of window shopping places you would expect.
A few shops you could check out include The Bee Hive, Mevagissey Shark Angling Centre, The Lavendar Pillow, Bakers Way, Ocean and The Little Store.
When you get tired of window shopping, there are plenty of places offering to refuel you with pasties, fish and chips, scones, or a seabass fillet and glass of white wine so you can carry on, or else take a wander down to the harbour front.
Food
Asides from the restaurants and pubs, you have multiple cafes, pasty and fish and chips shops to choose from. Mevagissey's fish and chips have won awards and the quality is high from both outlets in the village, which are found where the centre of the village meets the quay.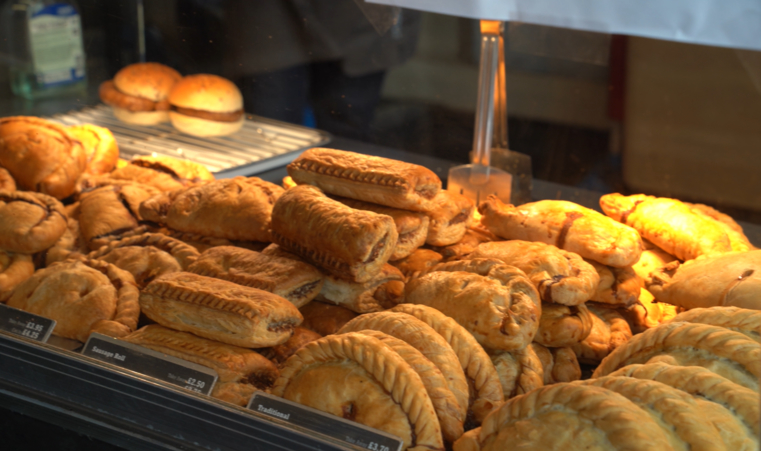 The cafe's in Mevagissey serve coffee, tea and scones and ice cream.
The most slap-up meal you can get in Mevagissey is from the Salamander and you need to book in advance. The food quality is very high and most people have three course meals. The table seating is quite close together but it has a nice vibe in there and some beautifully cooked local fish.
Roovrays specialises in French cooking and does an excellent crème brulee. You'll get impeccable service, with good humour and a friendly attentiveness.
Number 5 was a Good Food Award winner in 2019. Good coffee and scones are served the day time when the restaurant becomes a cafe. Situated in the village centre right where the action is, it feels most ambient at night time and is praised for its excellent range of flavoursome dishes besides the fish and chips.
The Fountain Inn is the most characterful place in the village and great for a meal, though it can get busy in the evenings due to its popularity.
Alvorada sells Portuguese food including seafood, so if you're after a Mediterranean feel this is the place for you in Mevagissey.
Harbour Tavern offers excellent seafood platters and accommodates well for dietary preferences. There are basic food options for fussy children if required or you may threaten to throw them in the harbour which you'll be overlooking in this stunning spot.
The Sharksfin, Mevagissey offers excellent views of the inner harbour and is a good place to pick up a pint from a place with more of a modern feel compared to many of the other more traditional pubs.
There's more to Mevagissey than restaurants and pasty shops, there are takeaway options in Mevagissey, too! You've got Little China and Mevagissey Spice Indian Restaurant.
In terms of pasties, you will pay extra if you visit The Cornish Bakery, and I don't think many local people buy from them. It's a bit like if you go to Scotland, the locals aren't going to buy 'Scottish Haggis'.
People's pasty preferences vary, with the main two brands being Niles and Rowes. The differences are quite significant. Some prefer a softer crust, others a crunchier one. Back in the day of course, a pasty was just a pastry filled with left overs. I think you'd appreciate whatever you got when you're ravenous down a mine.
Feast Week
Mevagissey has had an annual celebration going way back, but the modern feast week was devised in the 60's and features live music, the eating of fish, exhibitions, flora dances, choirs including the legendary male voice choir of Mevagissey and children's entertainment. The week is colourful, with dancing in the streets and so much beer running through the villages system that the toilets are almost a no-go afterwards. The firework display on the outer fire wall is immense against the backdrop of a dark open sea. If you like lively pubs you will love Mevagissey feast week.
The Museum
Mevagissey has a fabulous old museum on the East harbour wall (on the left as you look out to sea). The museum is a great place to go and learn more about the area, and see some of the material culture from the villages past. The museum is very small with an eclectic range of items and is run by volunteers, one of whom was helpful in providing information for the writing of the history page on this site.
Mevagissey's history goes back to the Bronze age, with burial mounds still visible not far from the village. Over time, a surprising amount of money has been through the village. During the 1700's, fishermen could earn £175,000 in todays money from one smuggling trip to France. Despite this, there were still times in the last century when visitors would see local children running their nails along the fish barrels to snack on the oil. The village is remarkable for the resilience of the fishing industry after the world wars, it's enterprise – illicit and legal – and being the first village in the UK to have electric street lighting and a whole lot more. Mevagissey even printed its own bank notes at one point. It's worth digging into the history some more, so a visit to the museum could be a good idea for half an hour or so.
The Aquarium
The aquarium is in Mevagissey's old lifeboat station which is a light blue building with its own slip way into the harbour. You can't miss it and will walk past it on your way to the outermost harbour wall with the light house. Entry is free and run on donations, and inside you'll find a documentary on the fishing industry running on repeat, and a weird and wonderful mix of fish.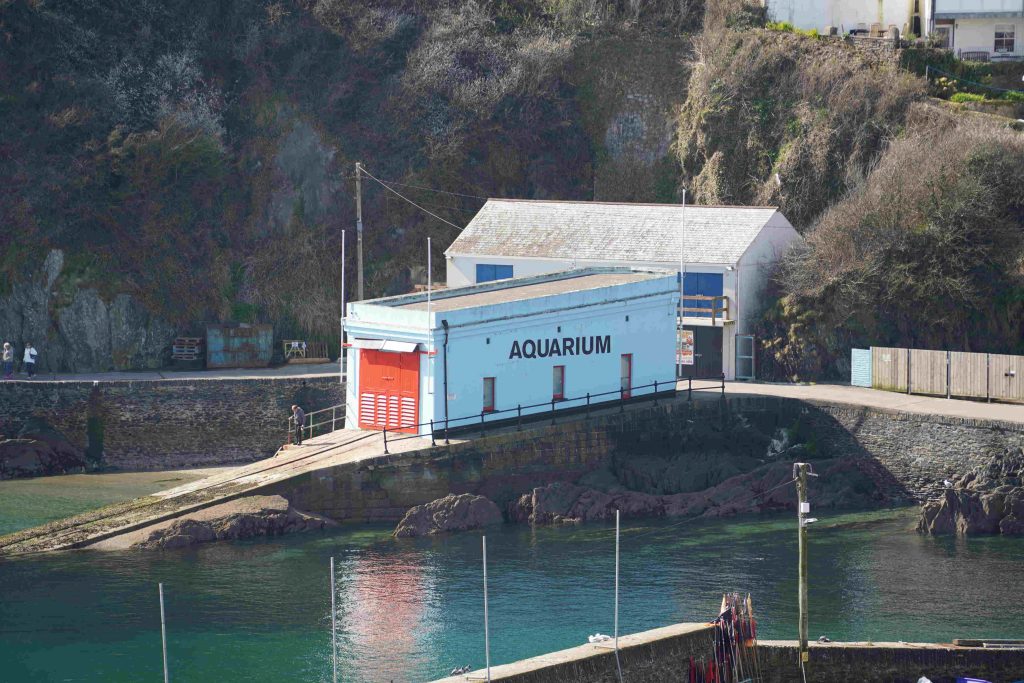 It's great for children, and you may be surprised at the variety of extraordinary species we have in our waters. For instance, you may see the Long Spined Sea Scorpion with its devilish horns, or the Cuckoo wrasse with its bright blue and orange markings. The conger eels have ended up with much more of a social life than they'd probably like.
The Lost Gardens of Heligan & The Eden Project
Two of the most popular places for visitors to Mevagissey are the world-famous Eden Project and the gardens at Heligan, which make for a pleasant day out with all the facilities you need for easy-living. Eden is about 20 minutes away and Heligan is just at the top of the hill outside the village, though most people will prefer not to walk it. Back in the day the horse-drawn taxi out of the village was said to have three classes of seating: first class you get a seat, second class you get out and walk, third class you get out and push. Having said that, the walk up is lovely and very manageable today!
In the Eden Project you'll find over 100,000 plants with 5,000 species from across the world. The giant honeycomb-like conservatories allow for the growth of a tropical rainforest in an old Cornish china clay put, and the growth of Mediterranean plants. In Winter, Eden has an ice rink and throughout the summer big names play music there. It's worth visiting but avoid the place between 10-2pm. There is also a zip wire that runs over the entire site which you can book a go on with Hang Loose Adventure.
The Mevagissey-Fowey Ferry
Few people's first thought upon arriving in Mevagissey is how to get out again, but if you're here for a while, the boat trip over to Fowey is probably the single best day out you can have in the area. Crossing the sheltered St Austell Bay and Area of Outstanding Natural Beauty classified coastline for about 40 minutes is fantastic. The boat is cash only and offers a way to completely dodge the congested roads and issues with parking in Fowey and simply cruise on in and then cruise back to the village at the end of the day. A perfect day out.
Fowey is an estuary with its own unique character that is very different from Mevagissey and is also worth a visit!
Gorran Haven
Finally, if you've really exhausted all the things to do in Mevagissey, you can head over to Gorran Haven three miles away, which has a very quaint little harbour extending from a small 13th century village. The village has a post office, bakery and very old church. Gorran Haven sits not far from the magnificent Dodman point.
If it's a beach you're after, you should check the tide times before you visit because the beach at Gorran Haven can be very small on a big high tide. At low tide, there is plenty of space. Gorran is a great place for swimming, and the locals harbour jump in summer.
Gorran Haven Pubs
Gorran Haven has two pubs, the Llawnroc Hotel and The Barley Sheaf, which has outdoor seating and a garden area. These spots are popular with both locals and visitors.
Crabbing & Fishing in Mevagissey
If you're looking for something to do with the kids, crabbing could be a good idea. The inner harbour has an area with railings where you can sit down on a bench and dangle bacon before the legions of crabs which make their living entertaining tourists. Watch out for sea gulls, it's not just your ice cream or pasty they will grab right from your hand, they also want your crabs.
For fishing, check out a guide to fishing in Cornwall or else a guide to Mevagissey harbour wall.
Sea Gull Warning
Sea gulls will take food out of your hand, and occasionally from your very mouth if you aren't on your guard. They are fricken' everywhere and they are evil. I know someone who had to have their mouth sown back together after a seagull took pasty straight from his mouth and cut his lip! So, feeding the seagull is feeding the problem.
Go Deeper
Things to Do Near Mevagissey
On your way along the harbour you'll pass Mevagissey aquarium on the left wing of the harbour and the museum on the right wing. If you're coming in late spring early summer, I strongly suggest bringing a fishing rod as there's often a mackerel run at this time. If you have kids, pick up a crab line as the local crab population is very obliging. The crabs are so spoilt they now only accept free range British pork. The village is within a UNESCO Area of Outstanding Natural Beauty. Mevagissey is close to many beaches, attractions for families, seafood restaurants, proper pubs, water sports, gardens, cycle trails and more. Access to some of Cornwall's most popular attractions is very good from Meva. You can walk to The Lost Gardens of Heligan, reach The Eden Project in 25 minutes by car and catch a scenic ferry to Fowey across the bay.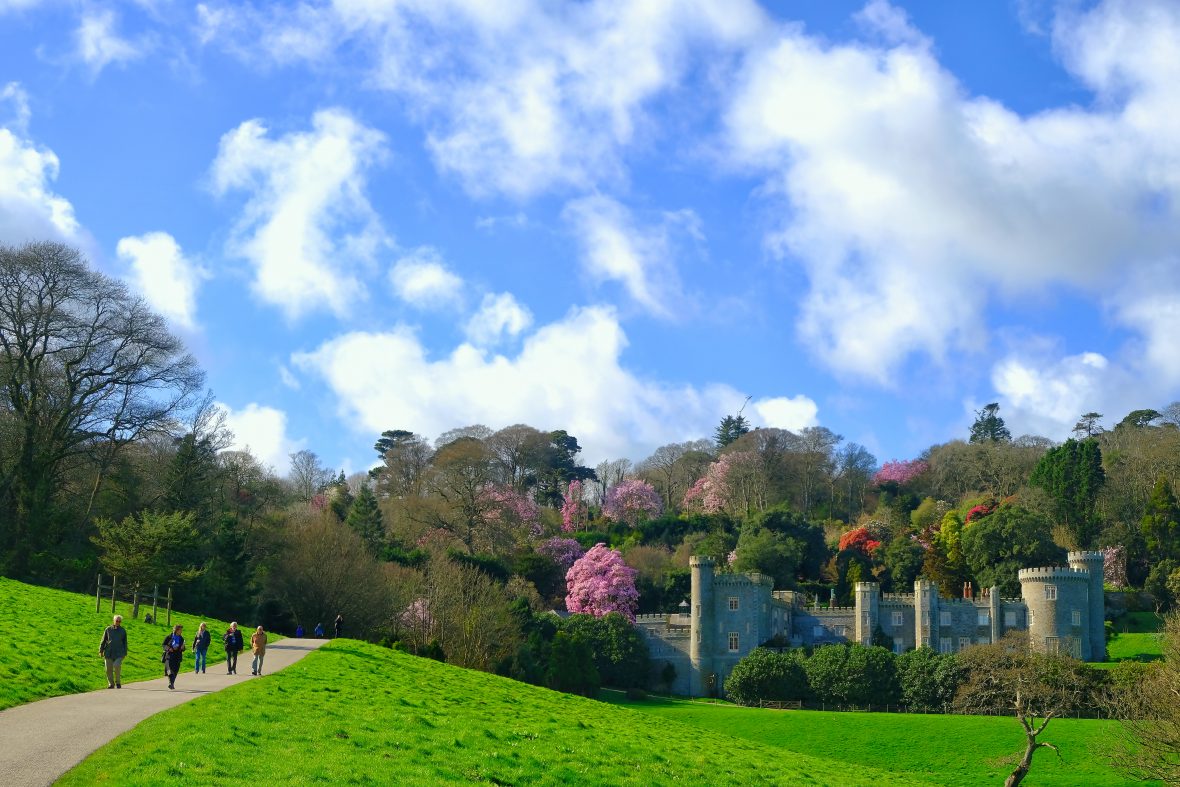 Local History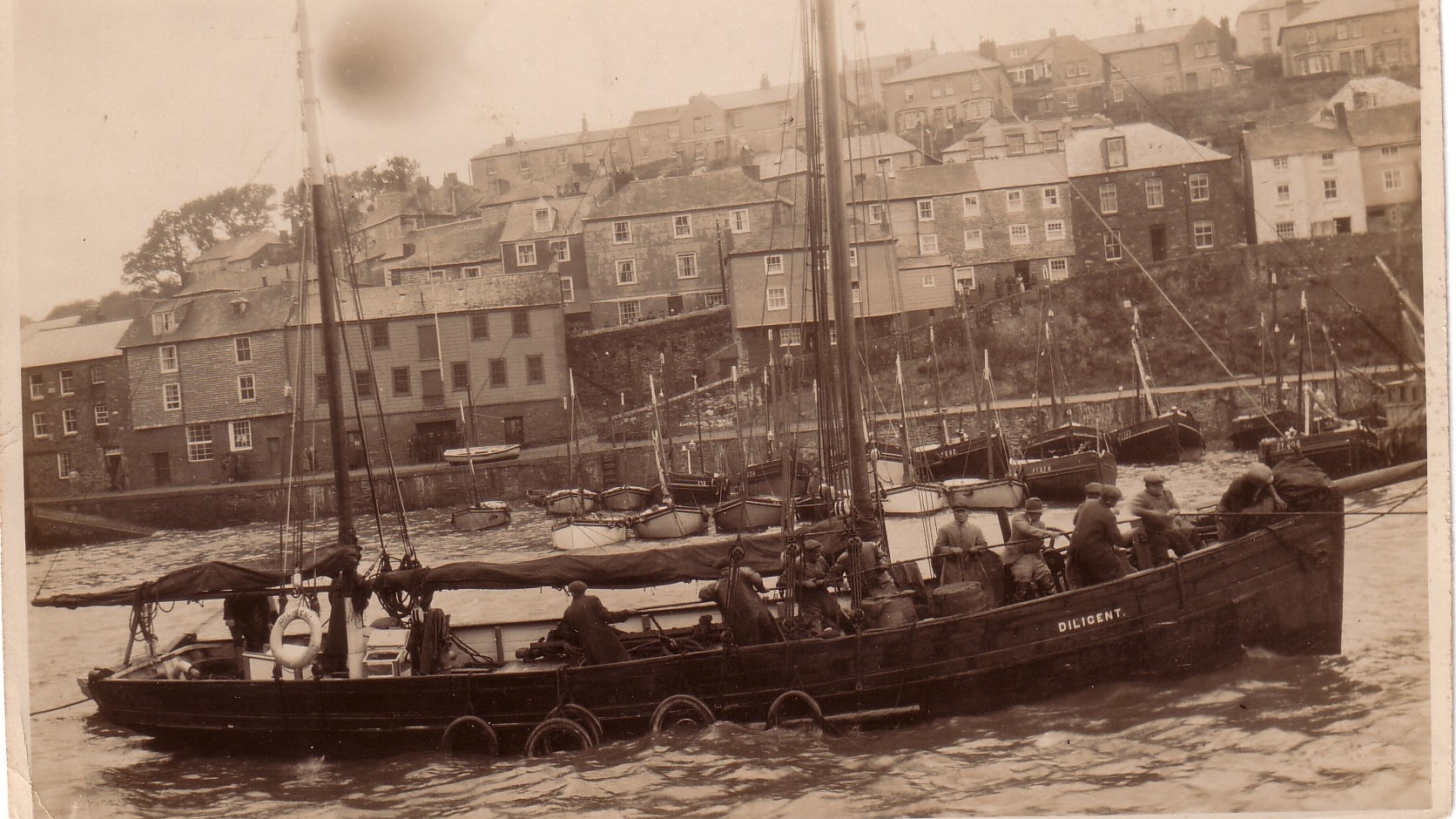 Mevagissey has a rich history from its beginnings in the Bronze Age through to its more recent survival after the world wars. There are hilltop burial mounds from the Bronze Age on the cliffs, and within the village characteristic Cornish buildings and churches. It's just unfortunate the people of Mevagissey never built the Greek temple style spa they almost built in the 18th Century. Instead, they decided to mine the iron that created the natural hot springs. The people of Mevagissey could have spent the last few centuries sat in large hot pools eating pasties, but alas it was not to be!
Coastal Walks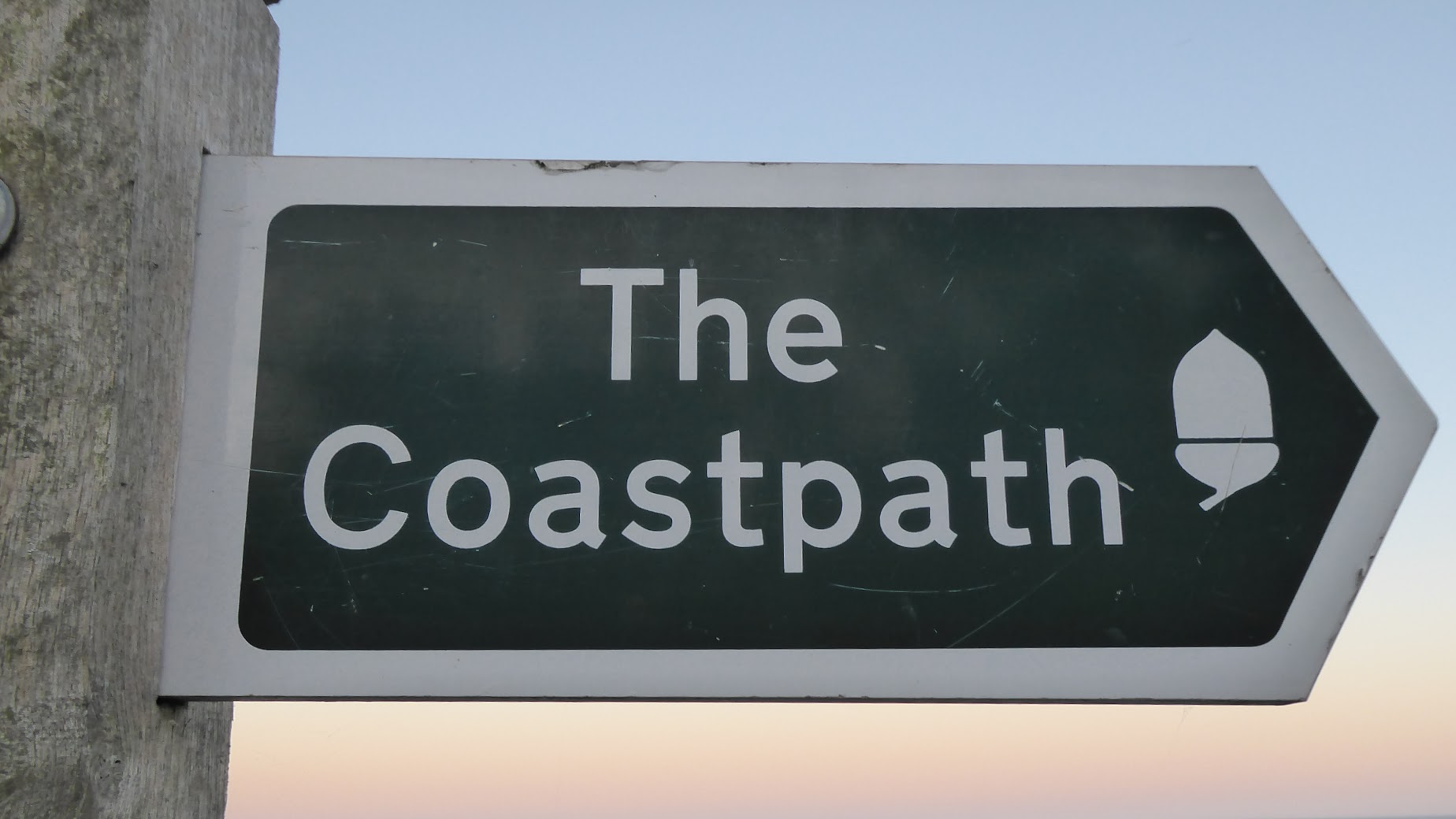 Mevagissey has excellent walks both inland and along the coastal path. You can walk from Pentewan to Mevagissey and then onto Chapel Point quite easily. In summer you feel the heat radiating from the baked earth of the footpath. Below, you'll see coves, often with gin-clear water that allows you to see right through to the kelp, jellyfish and rock structures beneath. Above, you'll see oystercatchers, gulls and cormorants and the odd kestrel hovering over the cliff. The paths are lined with wildflowers in springtime and early summer.
Holiday Lets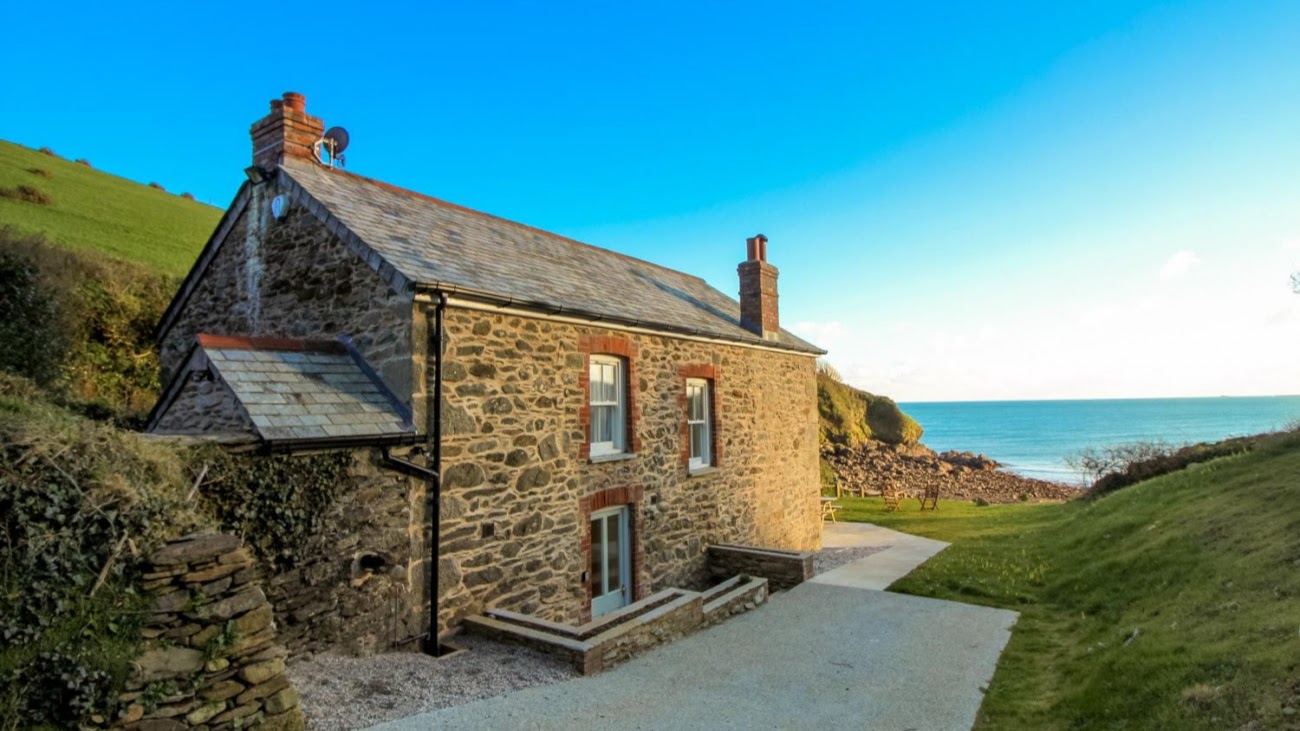 Whether you're after a smuggler's cottage up some winding alley or a modern cliff edge house with enough glass to make a shark tank, Mevagissey is ready for you. There are a wide range of holiday cottages and hotels in Mevagissey. Alternatively, you can venture out of Mevagissey and stay in the St Austell Bay area. I've selected some top picks on the accommodation page to aid your search. Staying in the village means the pubs are on your doorstep and gives you transport links which are useful if you aren't driving.
Explore Local Beaches
Mevagissey is in close proximity to some of the best beaches in the UK. A beach called Pentewan with easier access and more facilities is just around the corner. Pentewan is a large, popular beach with a burger restaurant, swimming pool and campsite. It's a good choice for people with limited mobility as it's very flat. Despite being very popular, the beach is large enough that it never feels overwhelmingly busy. For those looking for more privacy, Vault beach is a good bet and can be reached with a 16 minute drive followed by a half mile walk from the National Trust car park. Vault is a proper Cornish beach, the kind of place locals go. Charlestown has the historic harbour and several excellent restaurants as well as two mostly shingly beaches. There's also an annual Regatta around late July which has live music and brings a vibrance and buzz to the village. Don't forget you can always walk to Port Mellon, which is ten minutes out of Mevagissey on foot. Gorran Haven is in my opinion, one of the gems of the whole of the south coast, but be sure to visit at low tide so there's plenty of space
Parking Without Family Conflict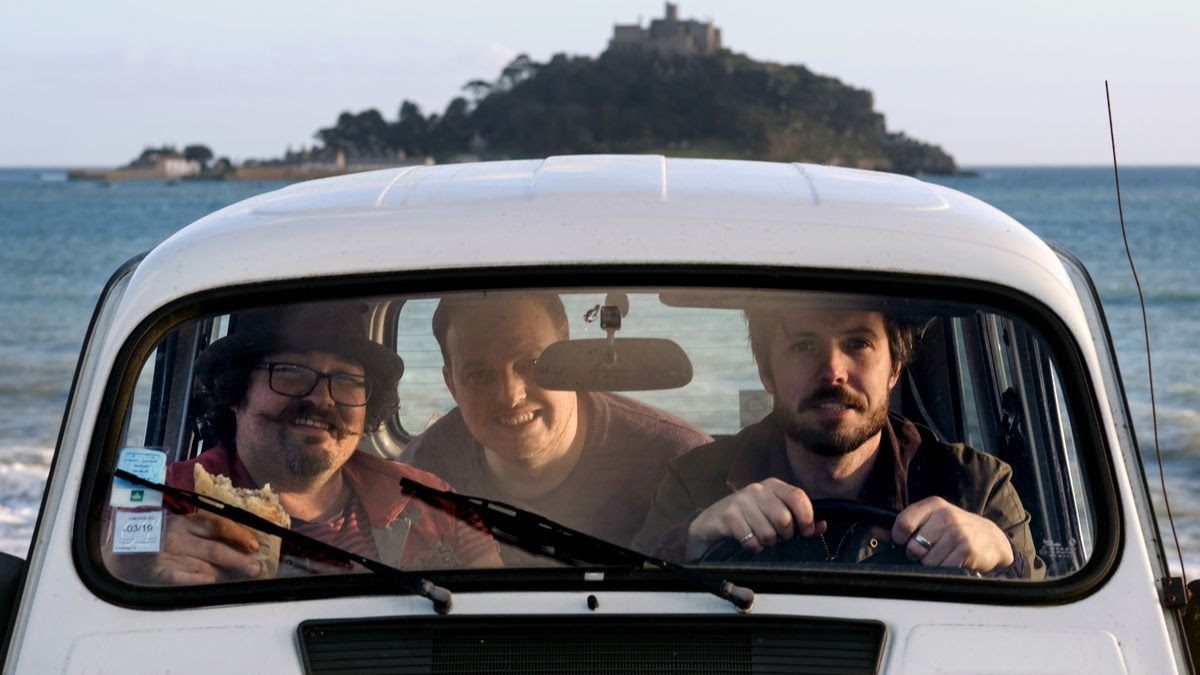 Do not attempt to drive through the village unless necessary. Read this very short guide on the best places to park before you leave and you'll have a smoother trip. There are several car parks in Mevagissey, the easiest to access being on the main road on the way into the village. It's large and is situated on the left-hand side of the road, so it's easy to spot. It's normally worth parking in this carpark to avoid the narrow streets within the center of the town, but you can also park right on the harbour or in one of the other smaller car parks within the town.
Go Fishing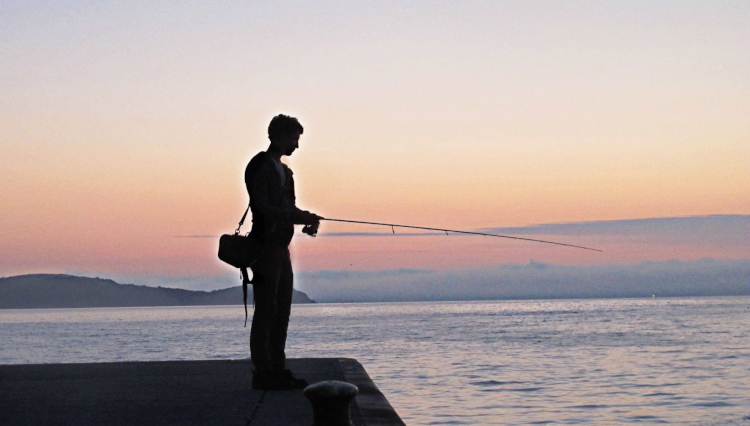 Fishing in Mevagissey is excellent, so I've written a full guide to fishing in Mevagissey for anglers and newbie's alike. The main species caught are mackerel, dogfish, pollack, wrasse, flounder, bass, plaice, whiting, pouting, conger eel, squid and poor cod. The vast majority of fish caught from Mevagissey's outer harbour wall are mackerel, and these are often caught in great numbers in spring and early summer, especially when it's a spring tide. Crabbing lines and baits are available in the village. There's a tackle shop, too.
Feast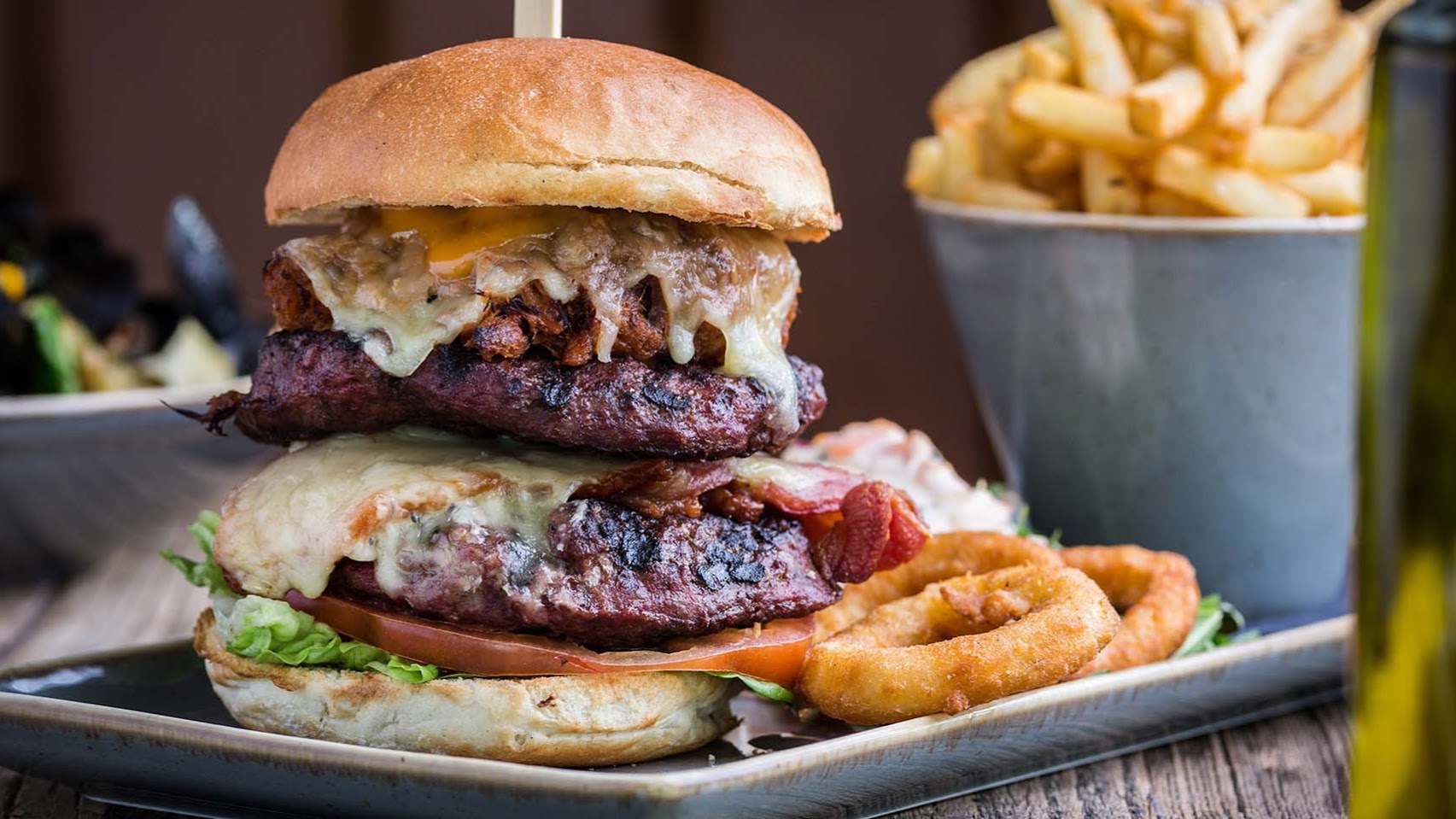 Mevagissey has several restaurants for eating out, as well as first-class pasties and fish and chips. The ambiance in the traditional pubs is excellent, where you can enjoy a local ale by the harbourside. The Number 5 Restaurant and the Salamander offer locally caught fish like bass, pollack and john dory as well as crab and mussels. A popular supplier of fish to Mevagissey restaurants is Fish for Thought, a company that gets fish straight from the bay area and onto your plate in far less time than you'd experience in the majority of fishmongers.
Pentewan beach is completely flat from the carpark outside the Seahorse Center and has other facilities, like toilets.
The people of Mevagissey have a long tradition of cooking with dog meat to make pasties. Bring your dog but keep them on a lead to avoid a crescent-shaped fate for your furry friend… No, in all seriousness Mevagissey is great for dogs, lots of restaurants accept them. There seem to be a lot of Cockapoo's around in particular. Smaller dogs have been known to be carried away by sea gulls, which is another reason to keep them on a lead (and fatten them up before coming).
In summer water temperatures reach around 18 Celsius, and in winter the water can reach an icy 7 Celsius. The traveler in Cornwall enjoys warmer waters than those in the rest of the country by a couple of degrees (which makes a big difference), as the gulf stream brings water to us first, straight from Mexico! Wet suits are helpful in summer for milksops and namby-pambies, and in winter are a necessity unless you're tough as nails. My advice is to get in quickly, preferably by running right in, and think of the word 'refreshing' rather than 'cold'…
Mevagissey is 12 minutes from the town of St Austell. It's 30 minutes to Truro, which is technically a city due to its cathedral. Truro offers a lot more in the way of shops, but St Austell has a cool old market place next to the church. Realistically, if you're on holiday you probably won't need to go into St Austell or Truro. Having said that, there are a lot of places to buy a pasty in St Austell and they are exquisite. If you're after a place with more of a buzz and some more shops, consider going to Falmouth, which is 50 minutes by car and a more interesting town. Falmouth is a student-town so the charity shops will be utterly pillaged, especially of oversized clothing… Most visitors hang around the coast and don't bother going inland unless they're going to the other coast.
Mevagissey has plenty of shops for window-shopping and a farm shop just up the road in Heligan called Lobbs Shop. ASDA is 15 minutes drive away in St Austell and that is the closest big supermarket. The shops in Mevagissey are quaint and mixed in with fish and chip shops and restaurants. For sale you'll find clothing, local art, books, decorations, outdoors gear, fishing equipment, fudge, trinkets, odds and ends. Of course you will also have a choice of fish and chip shops, pasty and pastry shops.
Mevagissey is only 37 minutes from Newquay airport and Newquay airport is only a short flight from London. By car, the M4, M5 and M6 motorways make getting to Cornwall easy and once you cross the Tamar into Cornwall, you have two holiday routes, the A38 and A30, with speedy dual carriageways. I would recommend joining the M5 to Exeter then taking the A30 to St. Austell followed by the B3273 to Mevagissey. Are Cornish roads hard to drive on? Yes, the north coast especially is tricky in summertime as many of the roads remain from Bronze Age tracks and were not designed for cars. Mevagissey has mostly good roads leading to it from St Austell, but you'll want to take it easy on Cornish roads. Once you get here though it will be well worth it and it's significantly easier than going abroad. There is a bus service between Mevagissey and St Austell and a main bus station in St Austell next to the train station, which is also in St Austell.
Mevagissey is cheaper than the nearby village of Fowey. The village is of course more expensive in the peak summer months. There are many restaurants in Mevagissey and it's not a place where you need to be too concerned about ridiculous pricing, unlike Padstow for instance.
Mevagissey is on the South Coast of Cornwall about half way down the county. It takes 40-60 minutes to get to the North Coast and the major surf beaches like Newquay. The south coast is more sheltered and peaceful than the north coast, since it is exposed to the English Channel rather than the Atlantic. Walk to the West of Mevagissey and you will reach Gorran Haven, a small fishing village. Walk to the East and you reach Pentewan Sands, then St Austell Bay and eventually the Fowey estuary.
Two beaches are within walking distance of Mevagissey but both have significant drawbacks. Portmellon has a beach but only at low tide and it's small and often sea weedy. Polstreath beach requires a short but steep coastal walk out of the village and then down a very long set of stairs which you need good mobility to make it down. Polstreath is a beautiful beach with a wild feel. The closest beach by car is Pentewan Sands, which is 5 minutes away. Gorran Haven beach is 10 minutes away. Remember to check the tide times to make sure the beach you want to visit is going to be reasonably large so there is plenty of space.
Mevagissey harbour is idyllic and the St Austell Bay area has lots of activities for couples to get involved with. A great restaurant to book in advance for a slap up meal would be the Salamander, which would be a very pleasant evening for a couple that enjoys seafood. Fish and chips on the harbour side are hard to beat, though. I'd also recommend popping into Hang Loose Adventure at the Eden Project and going on the big air bag. It's the largest free fall drop in the UK that is open to the public, and would make for an entertaining day out for a thrill-seeking couple. It would be especially nice for couples to visit outside the school holidays season to avoid the hoards of families.