Fishing on Mevagissey harbour wall is excellent from both the lighthouse harbour and from the left hand side. It's an experience so enjoyable it etches itself into your mind, and a lot of people must have nostalgic memories of childhood fishing trips on that wall. Even if you don't catch anything, it's a stunning place to be and you might see dolphins or a seal (though if you see the latter, that might be why you haven't caught anything).
There are also excellent charter boats offering deep sea wreck fishing out of Mevagissey.
What fish can be caught from Mevagissey harbour wall?
The main species caught are mackerel, dogfish, pollack (that's the Cornish spelling), wrasse, flounder, bass, plaice, whiting, pouting, conger eel, squid and poor cod. The vast majority of fish caught from Mevagissey's outer harbour wall are mackerel, and these are often caught in great numbers in spring and early summer, especially when it's a spring tide.

What times are best?
In summer, there are lots of species both lingering around the harbour and moving through in shoals. During this time, directly down the harbour wall there will be Wrasse and a good range of quirky smaller species. A little further out pollack, garfish, mackerel and a few bass will be looking for a meal.
In Autumn, things take a long time to slow down from the aquatic buzz in summer. I consider early November to be closer to summer than winter fishing, but expect a slow down.
In winter, read my guide on fishing in Fowey instead and head over there from dusk onwards. You'll have more luck there, although you'll probably catch a trusty dogfish from Meva at least and it's still an 'ok' place to fish. Wherever you fish locally in winter, your best bet is fishing on the bottom and preferably after dark. Mevagissey does churn out some Squid, mind.
In spring, the mackerel appear in large shoals in a big shapeshifting mass. Unlike summer time mackerel, these fish are more consistently large and meaty. Plucked straight from the freezing water they are the best food man can get – prove me wrong! If there's a spring high tide that coincides with dusk and it's late April to late June, your odds are very good indeed. For other species, it's hard to say what will be there this year. In 2012 there were tons of garfish for instance, in numbers I haven't seen since.
Night, Day & Tide Times
Mevagissey is best fished at high tide, especially spring high tides. Check to see if there's a day when you visit when dusk and dawn coincides with a high tide, that's when there's often the most action. Mackerel are very dependent on sight for hunting, unlike many other species. At night time, you'll snag yourself some dogfish, too.
Recommended Tackle for Competent Anglers
Recommended Tackle For Newbies
If you're looking to buy a fishing kit to get started, visit a local tackle shop, do not buy one from the internet, there is too much crap online. However, Amazon does offer some excellent lures that I can recommend.
If you just want to catch a few fish on a day out as a beginner, you should target mackerel with mackerel feathers like these from Amazon.
Alternatively, a simple bottom rig like this, also on Amazon one with bait from a local tackle shop and a simple lead weight is a very simple and effective strategy for fishing the Fowey.
Here are three ways to out-fish everyone on Mevagissey Harbour
Your chances of catching fish by either float fishing or using lures are very good. Fishing on the bottom is a more risky strategy in the day time and I can't say I've seen many fish brought in with beach casters on the bottom during summer (though there are resident congers).

1. Target mackerel next to the light house at high tide but NOT with normal mackerel feathers. Use Japanese smaller-hook 'sabiki feathers' instead (my favourites – https://amzn.to/2qC2efU)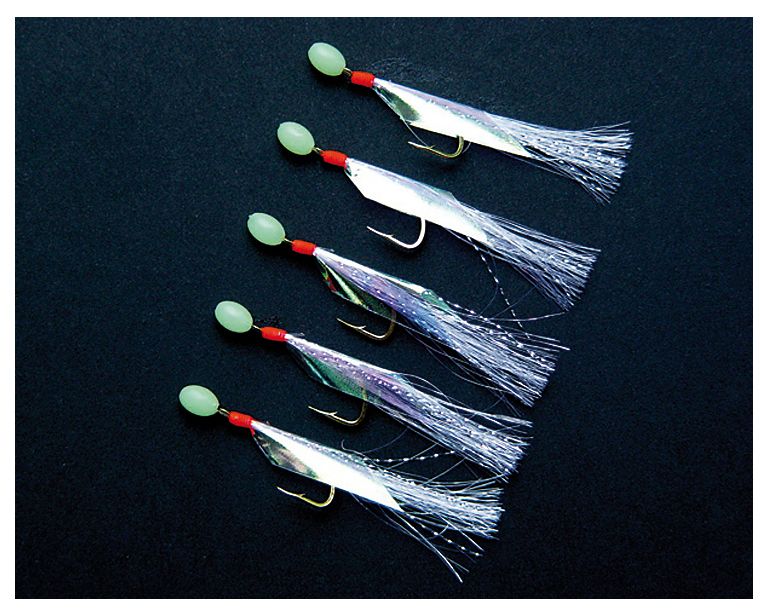 2. Fish down the side of the wall with a rag worm on a size 8 hook. You won't regret it.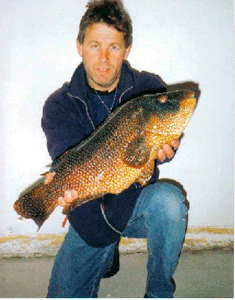 3. Use a float rig 10 yards out and fish mid-water.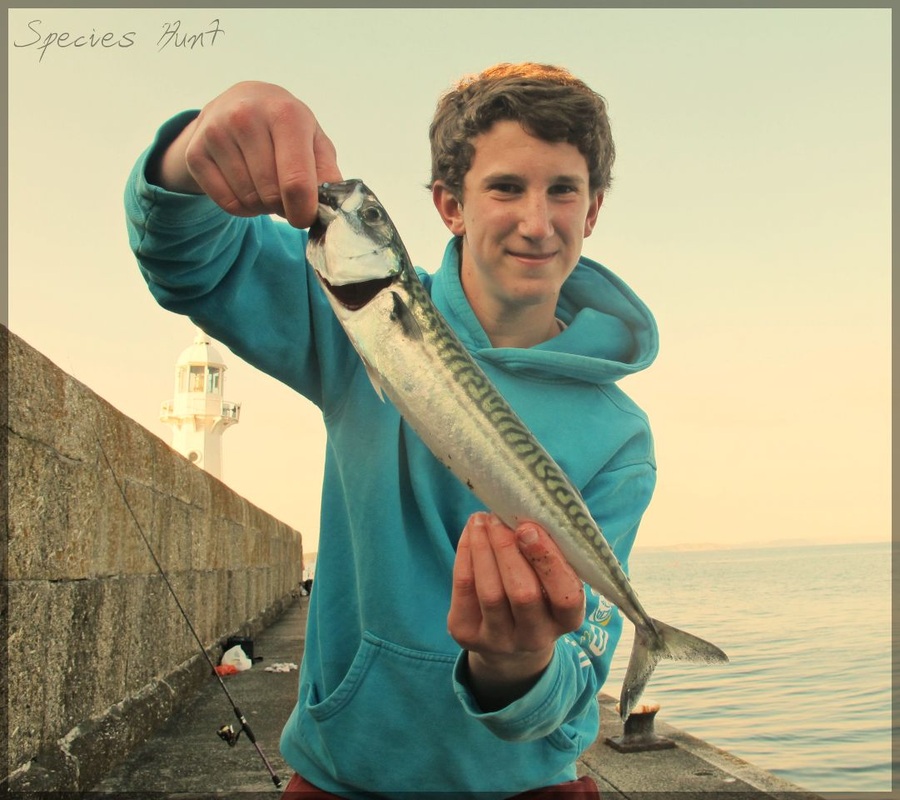 The Six Sinful Fishing Mistakes Common on Mevagissey Harbour
1) Fishing for mackerel at low tide with feathers
Locals almost exclusively fish at high tide. I personally fish at Mevagissey mostly on spring tides during the evenings and only in the summer months. Even if you're using my recommended lure for Mevagissey (you can buy them on Amazon), this really isn't a trivial detail. While fishing is always unpredictable, especially in the sea (which is what makes it fun), I'd estimate your odds of catching as being 5x higher when the water is high at Mevagissey. Having said this, if you are fishing at low tide, try fishing directly down the side of the harbour wall, as species like Wrasse and Pollack will still lurk around these areas even when the tides out. If it's early summer time, there may be mackerel, but if you're catching them there at low tide, there are probably lots more at high tide.

2) Float fishing far out, when in fact most of the fish are well within 10m of the harbour wall
This one is counter-intuitive. Deeper water must have larger fish, right? Actually, this turns out not to be true most of the time. If you're using lures, you might as well get a larger coverage of area by casting further, but with a float it's not necessary. Garfish like being near the harbour because they eat scraps that humans drop in, Pollack and Wrasse like the structure of being close to the wall etc. It feels good to cast a long way and makes people feel competent, but it's rarely helpful. If you're looking for a complete float set up that's simple to use so you can get fishing immediately. It's much cheaper online and you can choose the best.
3) Using packaged dried out mackerel as bait
It's the most readily available bait because you can buy it in many shops in Mevagissey, but try to find something less dry – anything in fact. Most fish rely on their sense of smell quite a lot, so while you can still catch fish with dried mackerel, your odds are reduced compared to smeller, more genuine looking baits.

4) Using hooks that are too big
Even the hooks on mackerel feathers, which are typically size 1o are a bit on the large size in the eyes of most saltwater competition anglers I know. It's not true that bigger fish won't take smaller hooks. That's why I tend to use 'Sabiki's' (buy them on Amazon here).
Sabiki's are just like normal mackerel feathers, but with slightly smaller hooks, which allows for more hook ups and more fish.
5) Ignoring the time surrounding dusk and dawn
Don't you love a sunset and dawn? You can watch the fishing boats leave the harbour and come back in as the sun melts below the horizon, or just begins to light up the clouds. When the sky is pinky red and orange it's just glorious. These times are also often the best for fishing, especially for fish like bass, but really for pretty much everything (except Wrasse).

6) Not asking other fishermen what's been caught recently or for advice

Fishermen are famously proud, and most don't ask others what they've been catching recently in the area. However, if you do this, while you may get a few grumbly responses you might learn something really useful, like 'yesterday we weren't catching anything until 6pm, then they all came in'. If this is the case, and today the tide is a little later, it's likely that 6:30-7:30 will be a good time to be fishing that day! If others haven't caught anything, don't give up hope, it's not uncommon for a single person to outfish everyone on the whole harbour if they have a better approach.
Where to Catch Each Species
The type of ground you're fishing over will determine the kinds of fish you're likely to catch and the likelihood of you losing your tackle to snags. The outer harbour has fairly deep water of several meters, with rocky areas covered in kelp and seaweed as well as much larger areas with a clean sandy bottom. You can normally tell at low or mid water where the rougher ground is because the water in those areas is darker. Along the main stretch of outer harbour, half the ground is rough and the other half is a clean sandy bottom. The clean ground is that which is closer to the light house along the main long stretch.
Mackerel
For mackerel, the best area is usually the area around the point near the lighthouse. When mackerel come in large shoals, you'll catch them everywhere along the outer wall, except perhaps down the end towards the cliff where the water is shallower and rocky.
Wrasse & Pollack
Wrasse are best targeted towards the cliff on both sides of the harbour, it's advised you fish for these either with a float rig to prevent getting caught in the weed or with modern weedless soft plastics on lure gear. You may have seen weedless hooks before that let you fish over rough ground without getting snags. I'd recommend them. They're especially useful when the fishing is quiet as there's almost always a nice Pollack or Wrasse lurking in the weeds where few people are willing to fish for fear of losing tackle.
Pollack
For Pollack, the opposite is true, you'll be better off fishing over more seaweedy ground or better yet from the left wing of the harbour where it's almost entirely shallow sea weedy ground (the side without the lighthouse). Mevagissey has large numbers of smaller pollack, but it's not nearly as good as more rocky areas, so consider moving along the coast for rougher ground.
Flatfish
Flatfish are best targeted inside the harbour itself, rather than outside it, especially in the area around the inner harbour wall. Although, these may be awkward and busy places to fish and there are lots of ropes you could snag on and boats to watch out for, so probably give this a miss unless you're fishing with light tackle and are experienced.
Other Smaller Species
For a whole heap of fun, especially with young children, target mystery mini species and wrasse directly down the side of the harbour wall with a ragworm on a size 8 hook right on the bottom. You will almost certainly catch fish using this method, though it's highly unlikely they'll be edible so remember to return them and take care of them as best you can. By far most of the fish around Mevagissey are small and quirky species rarely targeted by anglers, and they tend to lurk in the cracks and rocks on the bottom of the harbour. These tend to be easy to catch with the right methods, but it does involve fishing in a way few others realise is possible.

Recommended Kit & Local Tackle Shops
There's a tackle shop in Mevagissey you can't miss on the right-hand side on the road towards the lighthouse harbour. It's a small tackle shop and may not sell rag or lug, so consider visiting Lowen Shy Art & Angling in St Austell for a slightly more comprehensive range of baits.
You could check out my boat fishing guide next. Or, see my list of beaches near Mevagissey for more fishing spots in the area or fishing in Fowey.
You can't fish until you've parked your car. Here are my quick-tips for parking in Mevagissey.