Top Pick For Avoding Narrow Streets
Look out for this sign on the left hand side as you enter the village, the car park is hard to miss. This is the easiest parking in Mevagissey by far. There's plenty of space and no stress parking. You'll have a 7 minute walk into the village along the road. Willow & Coach Car Park has 300 spaces, meaning it's doubtful it's ever full. As of 2019, it's about £5 for the whole day, or £8 over night. There are toilets in the nearby area and camper vans are allowed.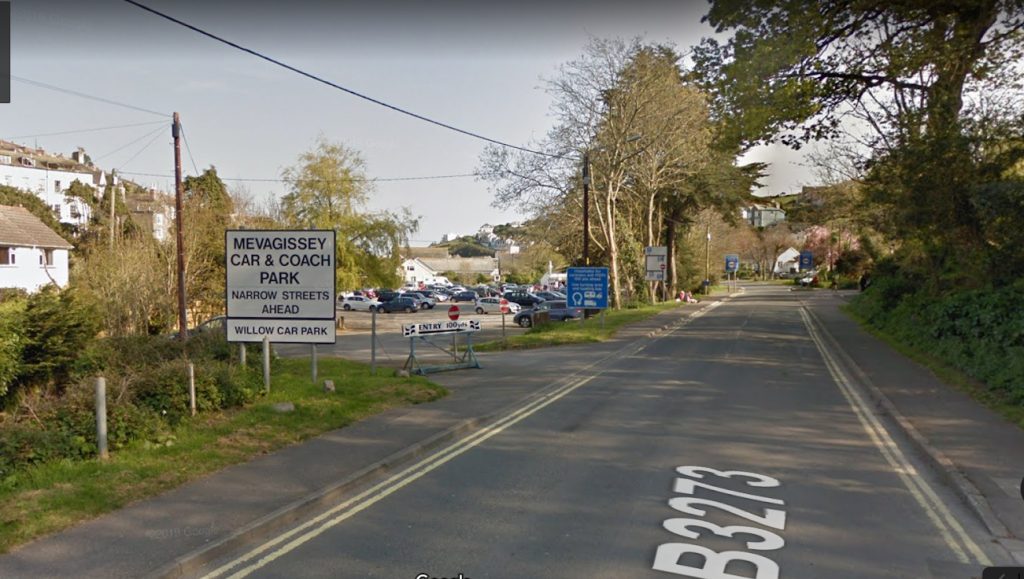 Driving in Mevagissey itself is something you'd be wise to avoid, as the roads are narrow. Mevagissey parking is straight forward in that Willow Car & Coach park is clearly visible on the left-hand side as you approach Mevagissey via the main road. Mevagissey is particularly difficult to park in during the summer months. The village has very narrow roads that weren't built for cars and it's nicer for pedestrians if you choose not to drive through it. Your average speed will be about 2mph which isn't much fun. Less time parking means more time on the harbourside!
Where can I park in Mevagissey? Mevagissey has several car parks, including Sunny Corner, Church Street, River Street and one on Mevagissey Harbour itself. The largest is Willow Car & Coach Park on the left hand side of the main road into the village and this car park gets our recommendation.