Below is a list of the best things to do in Mevagissey.
Mevagissey has plenty to keep you busy and is close to lots of popular attractions, including Heligan Garden's and The Eden Project.
Hundreds of thousands of tourists visit Mevagissey each year. A village that once relied mostly on fish (and a few cheeky smuggled goods, too) now generates much of its income from the tourism industry. As such, there are lots of interesting things to do when you have finished your ice cream (or a seagull has finished it for you).
From exploring a rejuvenated stately garden to deep sea fishing for sharks, Mevagissey is in close proximity to a variety of activities and notable sites.
Mevagissey will probably charm you without the help of the sun, but you can find out about Mevagissey's weather here.
Mevagissey Aquarium
A small, free-entry aquarium with a wide range of local fish species inside a historic lifeboat building.
Visitors are often surprised by the diversity of fish species found in Mevagissey, from Long Spined Sea Scorpions, to various members of the Cat Shark family and Conger Eels. Entry is free, but we advise you visit after you've been for a swim and not before! The Aquarium is a sky blue building which was once a lifeboat station and gun turret in WWII. It's been an aquarium since the 1950's. If you are walking towards the lighthouse on the harbour wall, you will come across the building. Inside, a short film about the fishing industry in Mevagissey is played on repeat.
Heligan Gardens
2.8 Miles from Mevagissey (8 minutes) A large, recently restored garden with a range of plant species and excellent facilities, including a cafe and farm shop.
You can take a short, scenic walk on a public footpath from Mevagissey to Heligan rather than drive in. This is a must-visit location. In 'March Month' when fishing was notoriously poor, some locals used to work on Heligan Estate. After WW1, many of the workers did not return and so the 200 acre gardens fell into ruin. The rejuvenation in recent years has branded the garden as the 'Lost Gardens of Heligan', though I've heard some of the older generation chuckle over the name, since apparently everybody new it was there.
Pentewan Woodland Bike Hire
2.1 Miles from Mevagissey (6 minutes)
A web of cycle trails through a small woodland with scenic streams and lush swamp areas. Bikes available on site for the whole family.
The cycle trail in Pentewan is along a stream and meanders through a woodland. The main trails are flat, smooth and great for young children. One of the best things to do near Mevagissey for families that like to get acive. There are tougher narrow paths through the forest with hidden streams and paths covered in roots and bumps. Look out for trout in the river, they sometimes sit on the rocks on a sunny day…
The Eden Project
21 minutes from Mevagissey (9 miles) A jungle in a biome, live music, gardens and an abundance of amazing sights.
Cornwall's most famous tourism hot spot is just 22 minutes from Mevagissey. Inside the biomes, you are transported into Mediterranean and tropic climates. In Winter, the ice rink is open which makes for an enjoyable, festive evening. There is also a zip wire running over the entire site, as well as a giant swing and high ropes. It's probable that some of your favourite music artists have played at The Eden Project, so check to see what tickets are available.
Chartered Fishing Trips
This is perhaps the no.1 thing to do in Mevagissey. Take the Bessie Vee for deep sea wreck fishing if you want to catch fish you might struggle to lift. Mark the skipper is highly experienced and has a knack for putting anglers right on top of the fish. If you have a taste for mackerel, there is a boat which takes people out specifically to catch them by trawling mackerel feathers behind the boat. I've never heard of people not catching fish. In Jack Dunn's book 'Memories of Mevagissey', he writes of a legendary local angler nicknamed Bonner who always caught far more than the tourists, or as they were referred to locally in those days, 'toshers'. One such tosher asked Bonner "how is it that you catch so many and I can't catch one?". Taking the pipe out of his mouth Bonner replied "mister, what do 'ee do when you'm ashore?". "I'm a shop assistant" was the reply. Bonner said "I'm a fishermen". The moral of this story is that if you want to catch fish it's always easier if a local angler takes you out. Or, ask a local for advice… Otherwise you might end up like this poor tosher.
Mevagissey-Fowey Ferry
The route across St Austell Bay to Fowey is spectacularly beautiful. Fowey itself is another picturesque old fishing village, but has a different atmosphere and is situated along the banks of an estuary.
Mevagissey Museum
Entry to Mevagissey's museum is FREE. This three-floor building provides an intimate insight into the lives of locals throughout time and is worth visiting. If you want to enter the museum with some background knowledge, read this article on the local history.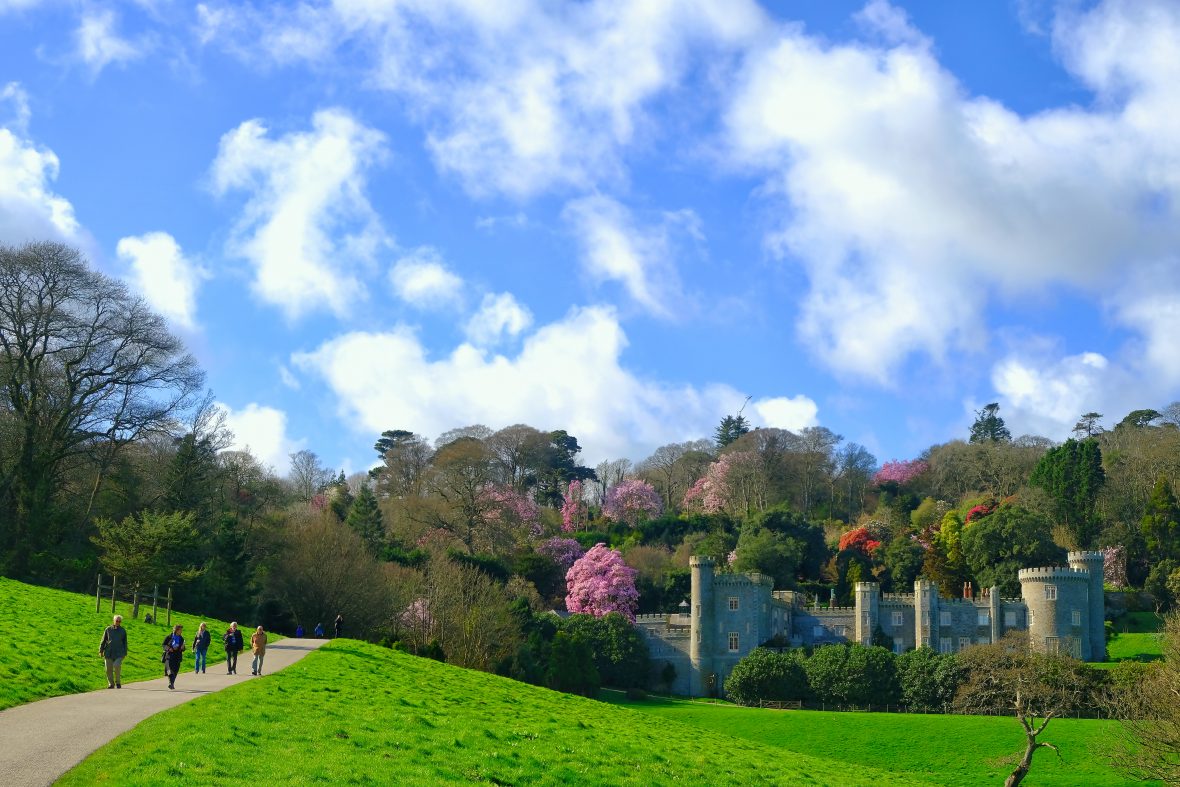 Caerhays Castle
18 minutes from Mevagissey lies a castle set within the rolling hills and gardens of a beautiful estate. When you visit the castle, you can also spend some time on Caehayes (pronounced Car-hays) beach, where there is sometimes good surf.
Mevagissey Model Railway
Even for those who aren't normally excited by trains or model railways, this place is worth visiting. The attention to detail and attractive scenes make it hard not to appreciate the craftsmanship and satisfying accuracy of this miniature world.