The Bessie James ferry takes you across St.Austell bay between Fowey and Mevagissey. We took the 10:50am ferry to Mevagissey on a relatively calm day in mid-July. One thing to note is the ferry leaves from Whitehouse Quay in Fowey and not the main Quay. It is also worth checking you haven't hopped on the Polruan water taxi by mistake!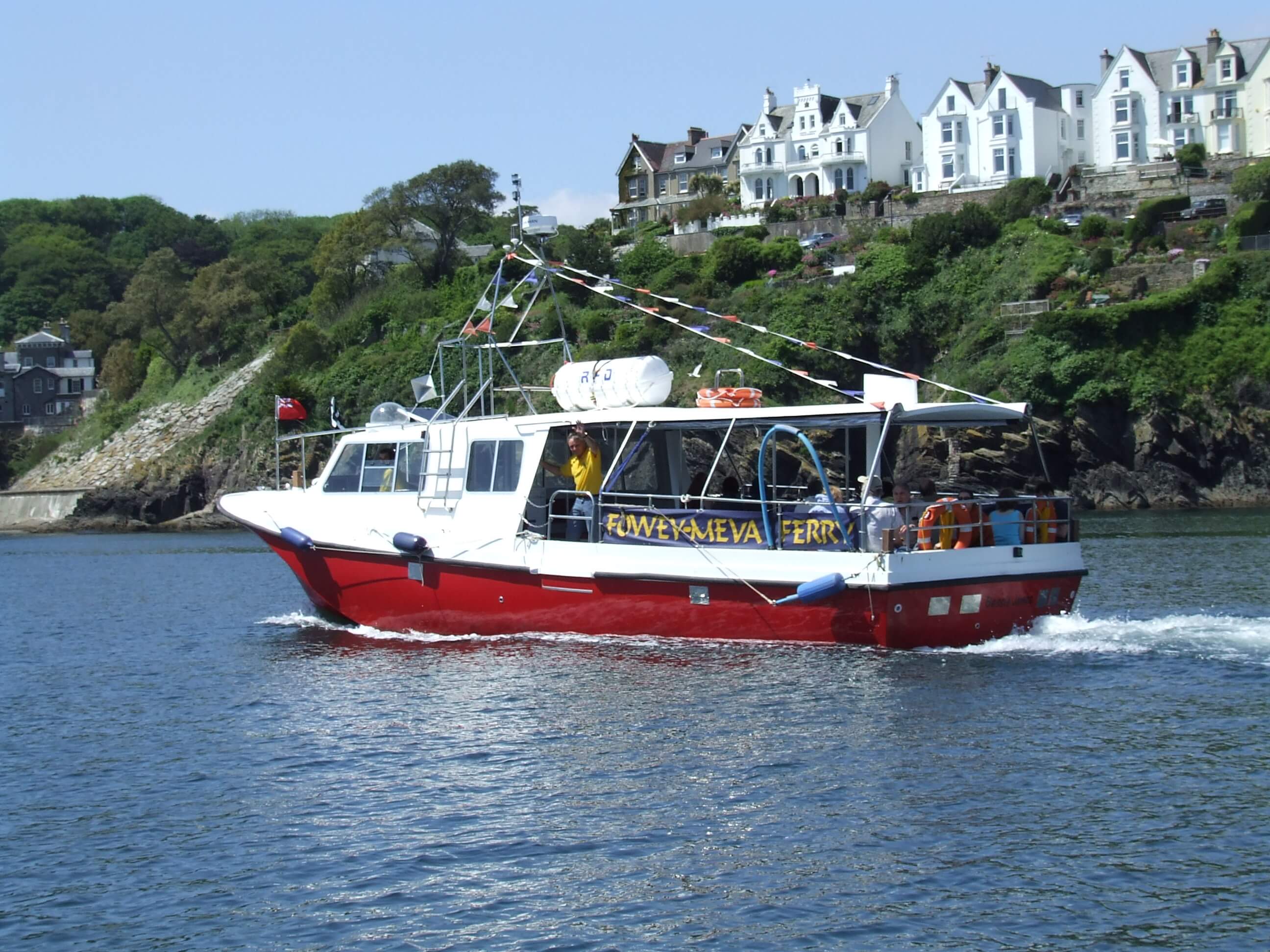 A Glorious Day Out
Thanks to a local tip-off we arrived half an hour early to ensure we got a spot! There's no surprise this is a popular trip as the views really are amazing and avoiding the St.Austell summer traffic is a major bonus. If you want to check out the beaches along the coastline make sure to sit on the right-hand side of the boat from Fowey to Mevagissey, if you prefer gazing out to sea than the left-hand-side is for you! (and vice versa for your return trip!).
It's cash only once aboard. Well behaved dogs go free! Make sure to check the ferry website to check sailing hasn't been called off due to southerly winds.
It takes 40 minutes to sail between these two Cornish coastal villages. We went on a slightly choppy day so they pulled down a splash guard to stop us getting too wet! This was see-through plastic so you still got a good idea of the coastline but I would definitely go for a super calm day so you can fully take in the views.
It is true that you can occasionally spot dolphins on your trip across the bay. The crew are very friendly and welcoming. If you are lucky enough to be out with the dolphins, the boat slows down so there are plenty of photo-taking opportunities. The ferrymen are very informative and chatty. On board there are also a few handy booklets on Mevagissey and Fowey.
If you are looking to do a return trip you opt to reserve a spot on the return trip as it can get very busy. The boat can take up to 50 people.
Coming into Mevagissey by boat is magical. Being able to explore this quaint fishing village without having to worry about a parking ticket is perfect. We had a look around the many little arts and craft shops. For lunch we grabbed a few pasties and headed out to the harbour. Just past the Mevagissey Museum on the left there is an ideal lunch spot on a small pebbly beach. To our amazement, this lunch spot was overlooked by the vast majority of the public and we enjoyed our pasties in peace! This little beach was brimming with sea glass, more than any cornish beach we've visited! The museum in Mevagissey is well worth a look, 3 floors stuffed full of relics.