Looe offers estuary, harbour and rock fishing. You can target mullet while ledgering around the harbour area and can target bass from the rocks on the West side. Further up the estuary, there's great flounder fishing to be had with worm baits, as well as Bream, more mullet, bass and perhaps gurnard. This page contains links to Amazon from which I earn commissions if you make a purchase. I use these to recommend products I use and trust for all my fishing where ever I am on the Cornish coast. For bass fishing, I cannot recommend this lure enough (Amazon). It's probably the most popular bass lure in Cornwall, and for good reason. It's weedless design allows you to fish without getting snags, and fish go crazy for them.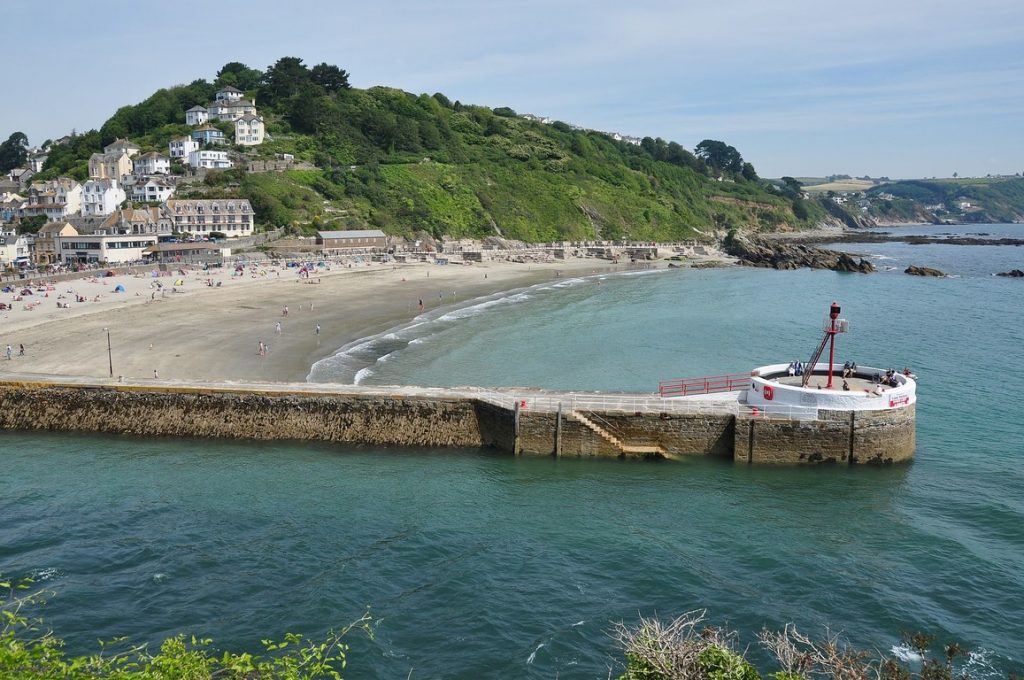 Looe is known for fishing and has a rich history of both commercial fishing and recreational angling. Places with estuaries leading to harbours often present an opportunity to target a huge range of species, given that you have all the usual coastal species along with others that favour brackish water and estuary mud flats. For most visitors, the best option is to use a simple mackerel feather rig and go after mackerel four at a time. If you have more specialist lure fishing kit, venture out along the coast. If you have a beachcaster, fishing on the estuary over the mud flats on the bottom at night is sure to turn up surprises…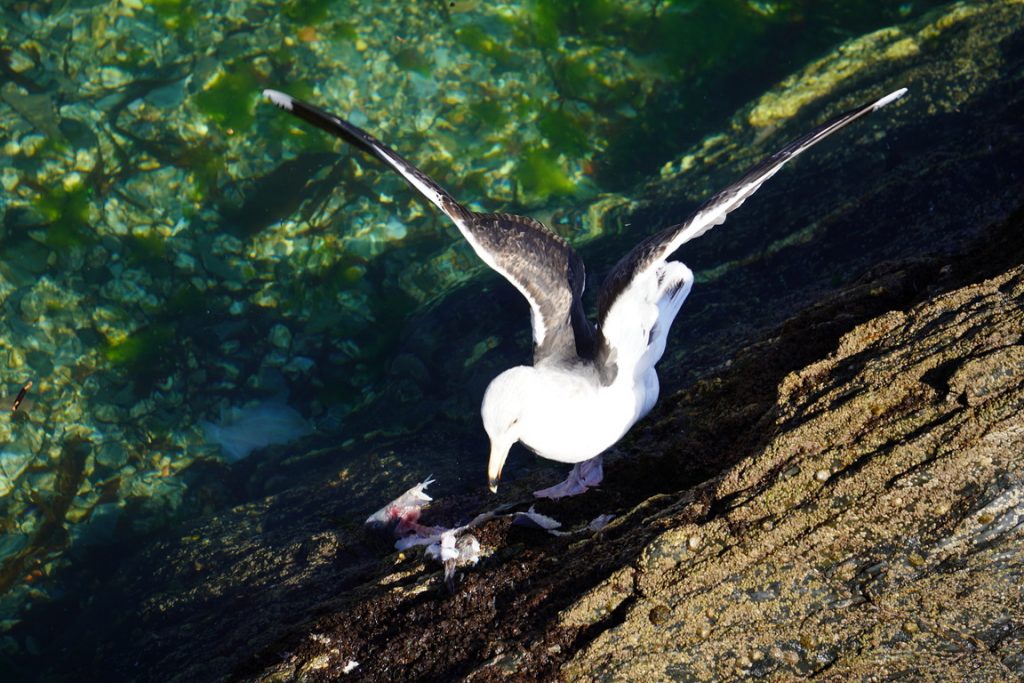 In West Looe there's a large pool in Milpool carpark which sometimes has mullet in it which could be fun to target with a super light weight float rig on fresh water gear or an LRF rod. There is a slipway by the carpark from which you can launch kayaks.
Looe, like the rest of the South Cornish coast, has long been associated with shark angling. Since Blue Shark are a fair weather species that prefer warmer water, the southern most parts of the UK are the only ones where Blue Shark can be targeted reliably. These fish are caught in late Spring but move closer in to the coastline as the water warms up, meaning you can reach them in an hours boat journey out to sea. It's up there with the best shark fishing in the UK and is considered something of a Blue Shark hub. The species are targeted on a catch and release basis, sometimes even with tagging, to aid in their conservation and protect the species. Sometimes, fish aren't even landed and are released from within the water for their protection.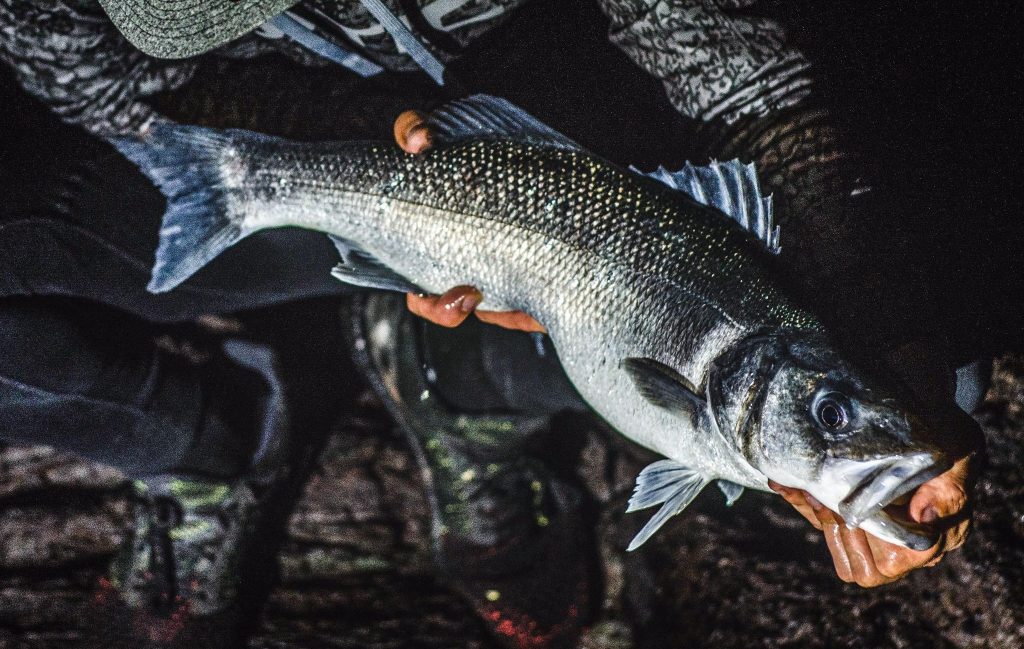 Fishing in Polperro
If you venture out onto the (sometimes hazardous) rocks around Polperro, you're likely to be rewarded with bass – or at least Wrasse on weedless soft plastics or worm baits. This ground is proper rough, thick with kelp, and bursting with life. I've walked the coastline from Fowey all the way to Polperro, which takes a good few hours and was astonished at how good the ground looks for bass and how untouched the coastline appears to be. There are gulleys, huge areas of rough ground and tiny little beaches along that path – stunning and worth exploring if you're confident on the roughest and remotest of ground. The ideal set up for this coast would be a fairly long spinning rod with decent sized bass lures. In places, it would be advantageous to have the extra length for longer casting in a head wind and for lifting fish over rocks. 10ft would be ideal. Wrasse could be your back up plan.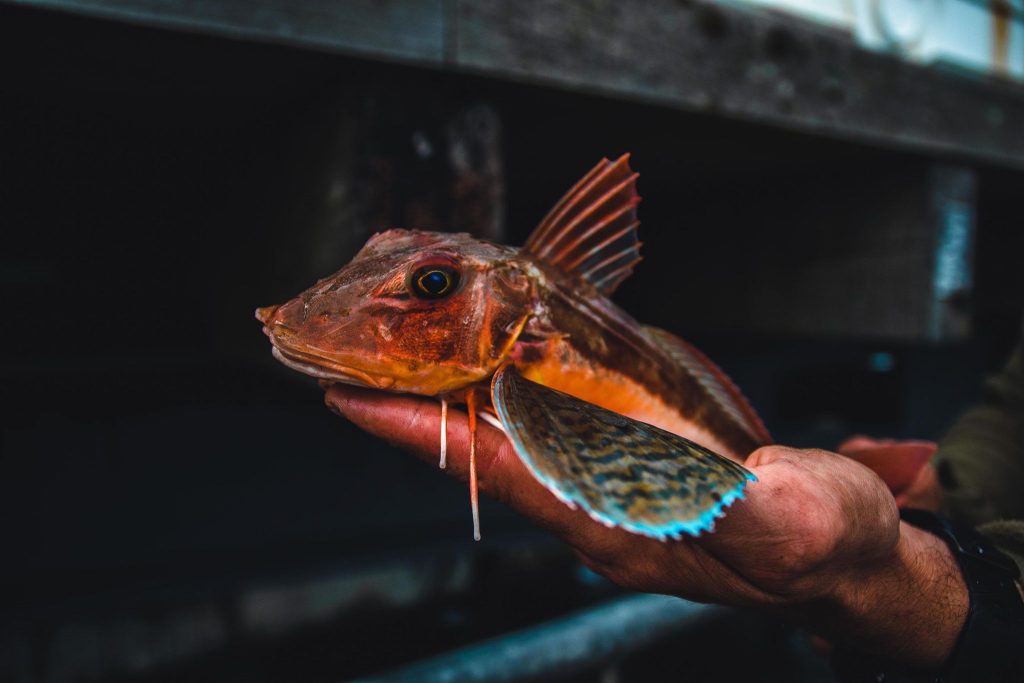 At Talland Bay which is between Looe and Polperro, there's a nice stretch of beach which is worth fishing, although nothing special by Cornish standards. You'll find it less busy here, and when fishing from the harbour is banned in the summer months it's a good place to go. You can fish off the rocks and pick up garfish, mackerel, wrasse, bass and the trusty pollack. Lugworm is the preferred bait among many locals. At night, you should be almost guaranteed a dogfish at least! It's a beautiful spot.
Beaches with rough ground on both wings tend to be more productive than open sandy beaches without structure, and one look at Talland Bay on Google maps reveals a ton of structure that Bass, Wrasse and Pollack will love.